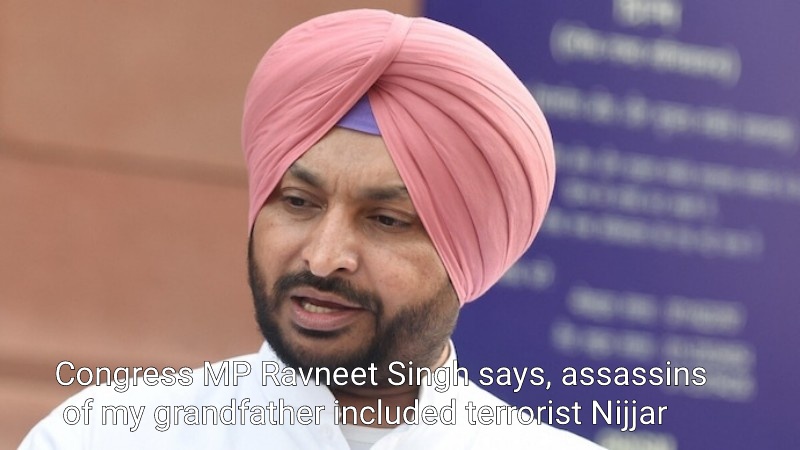 Ravneet Singh Bittu, a congressman, claimed that Hardeep Singh Nijjar and other terrorists were funding Justin Trudeau's party in Canada. Beant Singh, a former chief minister of Punjab who was killed by Khalistanis in 1995, had a grandson named Ravneet Singh Bittu.
Hardeep Singh Nijjar, according to Ravneet Singh Bittu, was the 'right hand of the killers' who murdered his grandpa.
'He (Nijjar) went there (Canada) in 1993 and he got the citizenship…Nijjar and company are among the ten most-wanted gangsters and drug peddlers,' the Congress MP told news agency ANI.
The comment was made after a diplomatic dispute between India and Canada erupted following the June murder of Hardeep Singh Nijaar in Surrey.
The Canadian government, according to Ravneet Singh Bittu, was 'not sincere' in how it handled the risks posed by these terrorists and gangsters.
'If Trudeau's father and his party was sincere in handling (extremist) threats, then they should have properly investigated the 1985 Air India 182 bombing,' Ravneet Singh Bittu said. 'What Pakistan used to be earlier, Canada is taking the same role now.'
'These gangsters (in Canada) are supplying drugs to Punjab and destroying the young Punjabis. Nijjar and company captured our gurdwaras in Canada, and the offerings we make there, the entire money is given to Trudeau's party,' the Congress MP said.