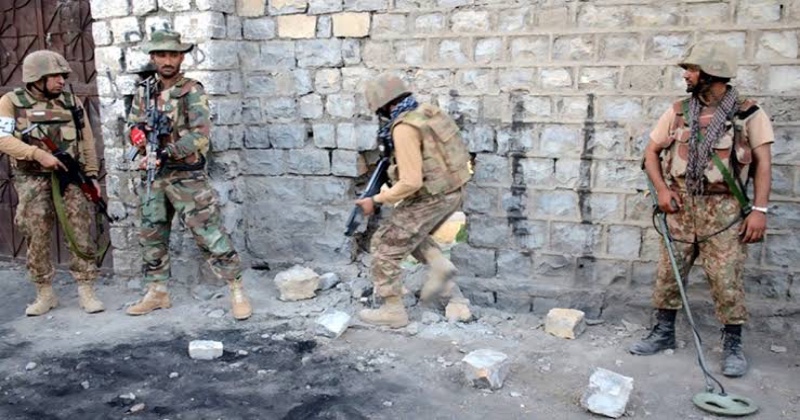 In Pakistan's troubled Khyber Pakhtunkhwa province, the military reported that eight terrorists were neutralized, and five individuals were apprehended in two distinct intelligence-driven operations. The Inter-Services Public Relations (ISPR), the military's media arm, disclosed these developments on Friday.
The initial operation was carried out in the general vicinity of Jani Khel in Bannu District. During a fierce exchange of fire between security forces and terrorists, six militants were eliminated, while five others were detained. The ISPR revealed that those targeted in the operation had been involved in various acts of terrorism against security personnel. This included their role in supporting a motorcycle-borne suicide attack on a military convoy in Jani Khel the previous month, resulting in the deaths of nine security forces personnel.
In a separate operation within the Datta Khel area of North Waziristan tribal district, two militants lost their lives in a confrontation with security forces. The authorities also confiscated weapons and ammunition from the deceased. To ensure the area's safety, a sanitization operation was initiated in the vicinity to counter any remaining terrorists.
The ISPR emphasized the unwavering determination of Pakistan's security forces to eradicate the threat of terrorism. These operations underscore the ongoing efforts to combat terrorism and maintain stability in the region.