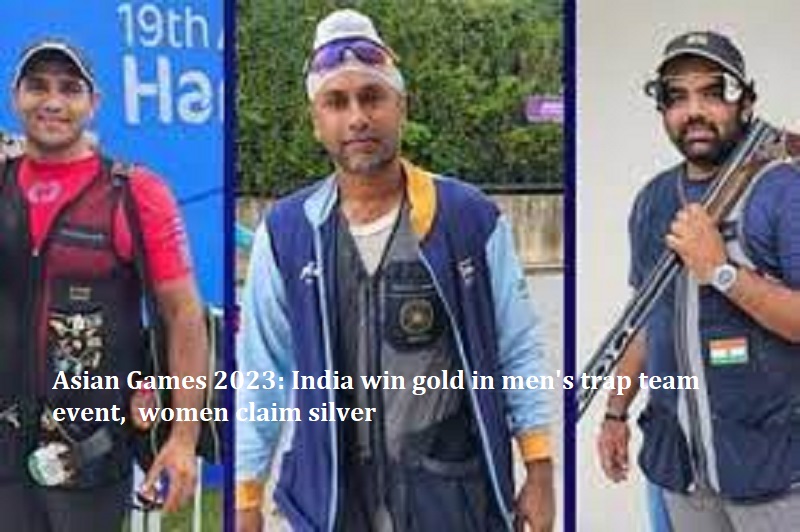 Hangzhou:  Indian men's team won gold medal in the men's trap shooting at the Asian Games in Hangzhou on Sunday. The Indian team  of Prithviraj Tondaiman, Kynan Chenai, and Zoravar Singh Sandhu have bagged the gold medal.
Also Read: Low-intensity earthquake hits Assam 
The Indian triumvirate of Manisha Keer, Preeti Rajak and Rajeshwari Kumari bagged the silver medal in the women's trap team event. The Indian women's team totalled 337 to take home the silver medal behind China's Qingnian Li, Cuicui Wu and Xinqiu Zhang, who combined to shoot a world and games record score of 357 to finish on top of the podium.