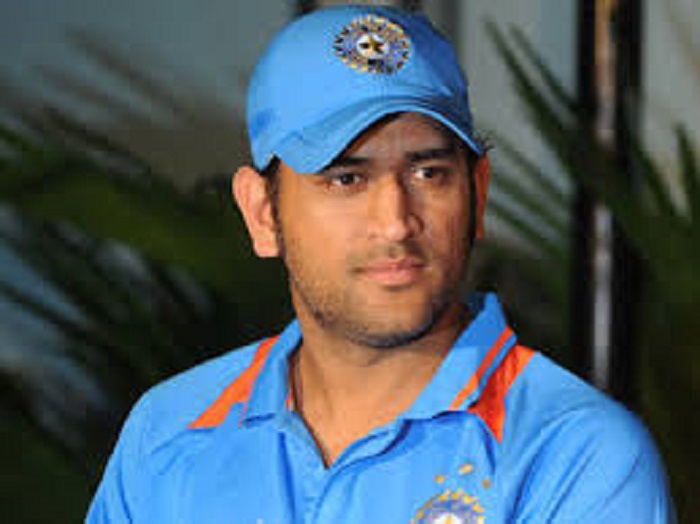 The date was 30 December, 2014, India had just lost the Test series against Australia, and an email popped up to announce MS Dhoni's retirement from the longer format of the game.On January 4, 2017, his Test retirement set the tone for his future farewells. And unexpectedly enough, another simple email, much like the one sent just over two years ago, stated that Dhoni had quit as ODI and T20 captain. Just like that, an era spanning nine and a half long seasons came to an end.Both announcements were typical of the cricketer that he is – one who wouldn't let anyone know what brews in his mind. There are no interviews and press conferences don't matter. Anything meaningful said is left for the safe sanctuary of the dressing room alone.
There is another common thread, stretching from that summer evening in Australia to this wintery one in India. It is about the impact of Dhoni's decisions, and his judgement in measuring the future of a team he has been part of for so long. Two years ago, he knew that the transition process was complete, and there was a ready-made successor available in Virat Kohli. That same man will now succeed him in limited-overs as well, and yet, this time around, it is about the start of a process – one that leads to the 2019 World Cup.
On both occasions, Dhoni's timing has been impeccable. And it is a hallmark of the legacy that he leaves behind as Indian captain – rolling the dice, some times in a calculated manner, at other times to play out his luck. Mostly though, his moves have worked out, and quite memorably.
Like, getting Joginder Sharma to bowl the last over of the 2007 World T20 in South Africa, paving the future of T20 cricket on Indian soil. Like, handing the ball to Ishant Sharma in the final of the 2013 Champions Trophy, with the speedster belying his poor performance in getting two crucial wickets and changing the course of a rain-marred game.
Like picking Suresh Raina ahead of Yusuf Pathan for the quarterfinal (against Australia in Ahmedabad) and semi-final (against Pakistan in Mohali) for the World Cup; and the left-hander played a crucial role in both victories. Like backing Rohit Sharma again and again, and then again, ever since he first came good in the 2007-08 CB Series Down Under.
Dhoni's time at the helm of Indian cricket – particularly in the limited-overs – will be unparalleled for the adventurism it brought forth. At first, it was about assimilating himself into the game, getting familiar to the international stage, establishing that he belonged there. Holding hands with Sachin Tendulkar when he first walked out at the colossal Melbourne Cricket Ground is a rich example.
Slowly, as he grew into the leadership role, the journey became about achieving a fine balance in his personal and playing lives. If mentally tackling the twin challenges of a billion expectations and a byte-hungry media is an art, then Dhoni is one of the most proficient at it.Almost as if it was always in his nature to achieve this Zen-mode at will. After all, anyone who habitually takes the game to the last over and calmly finishes it off repeatedly must possess this superpower.
Dhoni is no stranger to such transformations. He played an out-spoken role in the non-selection of certain seniors when charting the future course of the ODI team in 2008, or again in 2011-12.If he handled one transition in Test cricket, he survived more than that in limited-overs. He forged a team from the very depths of an embarrassing 2011-12 season, and dragged it to the semi-finals of the 2015 World Cup, winning the Champions Trophy in 2013 en-route.
Could he do it again in 2017 and 2019? Not quite. And so he left this humongous job to Kohli, gifting him enough time to stitch together an ODI side in the keen reflection of his brand of leadership in Test cricket. Meanwhile, Dhoni will play on in this team of the future. He is the last remnant of a golden era, the bridge between the times of Tendulkar and Kohli. His value as a leader is greater than the sum of parts, however, whether as an extension to Sourav Ganguly or a precursor to the coming years.