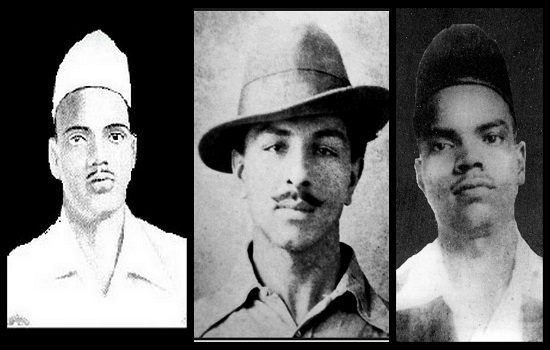 A story doing the rounds on social media claims 'In the morning of 14.02.1931 at Lahore, the legendary Bhagat Singh, Rajguru & Sukhdev were hanged to their deaths. We only celebrate Valentine's Day. Let Us Be An Indian First!
This message has been circulating for many years. First it was in the form of text message and by the intervention of social media and messaging apps, these messages been circulating in large.
The truth is that Bhagat Singh was born on either 27 or 28 September 1907 at Banga, Jaranwala Tehsil, Lyallpur district, Punjab, British India (present-day Pakistan) and the official records suggest he was hanged along with Rajguru and Sukhdev on 23rd March 1931 in Lahore, Punjab which is now in Pakistan.
Even educated lads don't know this fact and its so sad that a education official in Punjab released a circular last year stated that since Bhagat Singh, Rajguru and Sukhdev were hanged on February 14, schools should pay tribute to three martyrs. Later they withdrew the circular after much embarrassment.