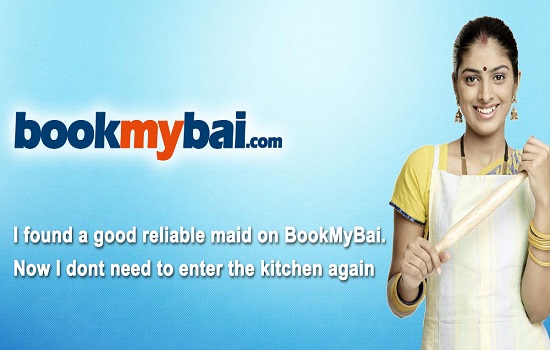 BookMyBai, a popular online service which allows people to find a house-help has taken a decision of not to offer its services to bollywood celebrities, after receiving several complaints from its employees about celebrities misbehaving with them.
BookMyBai, an online platform that provides home helps in four major cities — Mumbai, Pune, Bangalore and Kolkata — has imposed a blanket ban on all celebrities across the country, citing certain 'horrendous experiences'.
Anupam Sinhal, a co-founder of the company, announced the company's decision in a blog he posted Saturday.
"We are all fans of some celebrity or the other. We look up to them. They become role models. Some of them also get prestigious national awards for their work. BookMyBai has worked very closely with a lot of Bollywood celebrities and provided them with a good domestic help in Mumbai and other cities, and our experience has been no less than horrendous," Sinhal's post stated.
Citing several examples of maids being physically abused and not being given food to eat or leave to attend a relative's funeral, the post explained the various ways in which domestic helps had suffered injustice while working in the homes of famous people from the film industry.
Sinhal said that the company came up with the decision after a lot of thought and is firm on not offering its services to celebrities — big or small — anymore. "In the last few months, we have had several complaints from maids about celebrities not behaving well, paying them less — sometimes not paying them at all — and not providing them a meal or leaves that they are entitled to. Celebrities feel that since they have money and influence, they can do anything to their home helps, who often choose to not report cases of abuse and misconduct due to their poor financial condition and fear of being targeted," Sinhal said.
He added that the company has decided to prioritise on providing its services to trusted customers instead of taking a risk with celebrities who have a history of misbehaving. "We have had at least 20 big celebrities as clients, apart from a large number of small-time actors. Around 500 requests come to us every day and we can only provide close to 80-90 home helps. When the demand is this high, we would rather provide our services to valued customers over celebrities who have a poor record," he added.