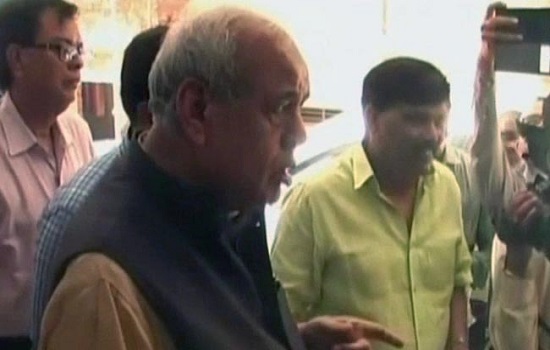 A surprise check by Uttar Pradesh minister Satyadev Pachauri turned out to be a humiliating experience for the staff at a government office in Lucknow. The minister used a disparaging term to describe a disabled employee and commented, "No wonder this place is so dirty".
Cleanliness inspections have been the hallmark of UP's new ministers, led by Chief Minister Yogi Adityanath, who went on a check on his very first day at work and banned stain-causing paan and tobacco products.
Mr Pachauri, who is in charge of Khadi and Village Industries, visited the Khadi Gramaodyog Board's office for one such surprise check yesterday. In a video that has gone viral, he is seen going from room to room pointing at dirty walls, smudges and littered floor. He is followed by a group of nervous officials who endure a barrage of questions and rebukes.
The comments were made in the presence of the employee, who said he had been working at the office since 1999.
Pitching itself as sensitive to persons with disabilities, the Yogi Adityanath government recently renamed the Disabled Welfare Department as 'Divyang Jan Shasaktikaran Vibhag' or Divyang Empowerment Department.
The minister later denied that he made any insensitive comments and tried to justify his anger. "Out of 245 employees, 73 people were absent. This is very unfortunate…we want to establish a work culture. There should be cleanliness in government offices," Mr Pachauri told reporters.