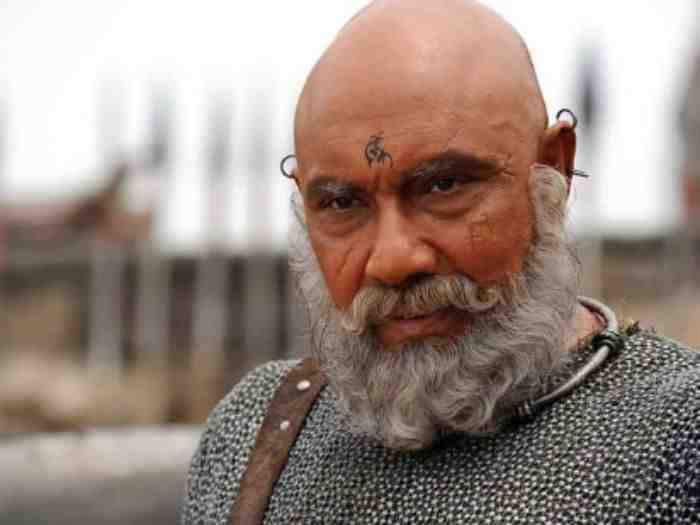 A day after Baahubali 2 director SS Rajamouli issued a video statement wherein he clarified that Sathyaraj's comments which he made nine years ago on the Cauvery water dispute had no connection with the movie or its crew, the actor has finally apologised.
"I have got to know that what I had spoken during the Cauvery water crisis has created a lot of tension among the people of Karnataka. I am not against Kannadiga or Karnataka. The biggest example for this is that for the last 30 years, my assistant has been Shekar who is a kannadiga. I would like to apologise for the statement that I had made nine years back and would like to say that I am a small worker in Bahubali film and my comment should not affect the film. I appeal to Tamils to understand," he said.
Actor Sathyaraj, who plays Katappa in the film had allegedly made a controversial speech – which had anti-Kannada statements – during the Cauvery row some time back which didn't go down well with many. The protesters including Kannada Rakshana Vedike had declared on Wednesday that they'd stall the Bahubali press meet that was scheduled for Thursday. It has also been reported that they will also hold a rally against the film's much-awaited release.
SS Rajamouli in a video statement had said, "Whatever Sathyaraj has said has no relation with the movie or its crew. The comments were made by Sathyaraj 9 years ago. Since then many of his movies have released, even Baahubali. I request all to support Baahubali 2 the way they did for part one. We have informed Sathyaraj about the situation. We have nothing to do with his comments."
While speaking to CNN-News18 on Wednesday, Praveen Shetty, President, Karnataka Rakshana Vedike demanded an apology from actor Sathyaraj. "Sathyaraj spoke against Karnataka people and the state Cauvery water issue. We are demanding an apology from him, not from others. He should come to Bangalore in front of media and the film chamber," he had said.
On being asked why they decided to stage the protest now, and not during the time the film was being released, Shetty said, "We didn't get the information earlier. We got the video after the release of the first film."
Sara Govind, Head of Karnataka Film chamber too stated that he doesn't have an issue with Rajamouli's magnum opus, but protest against Katappa's comments. "We are not against the film, instead we are against the actor Sathyaraj," he had explained.
Referring to Sathyaraj's contentious speech, Govind said, "He spoke badly about Kannada people. That is why we aren't releasing the film in Karnataka. He has to come to Bangalore and apologise in front of everyone. We are protesting after seeing the video, which we got now."'
Besides the opposition by the film chamber, pro-Kannada organisations also plan a state-wide bandh on April 28, the release day of Baahubali 2.