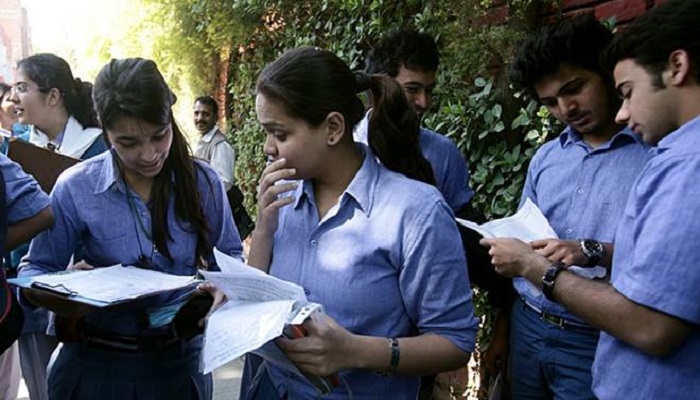 A move by our government to make Hindi language compulsory till class 10 in CBSE schools may affect thousands of Indian students in UAE.
President Pranab Mukherjee has given green signal to a parliamentary panel's recommendation.
The HRD Ministry should make serious efforts to make Hindi language compulsory in curriculum. As a first step, Hindi should be made a compulsory subject up to standard X in all schools of CBSE and Kendriya Vidyalaya Sangathan," the presidential order said.
"The centre should form a policy in consultation with the state governments," the order added.
The recommendations were made in the ninth report of the Committee of Parliament on Official Language.
Ashok Kumar, CEO of Indian High School in Dubai and a member of the CBSE Board said that schools have not received any notification. "We have not received any thing regarding the decision."
Many schools said they are also awaiting intimation from the board. "We have read the news. But without getting notification from the CBSE board, we cannot go ahead and implement the decision," said Bright Riders Principal Rishikesh Padegaonkar.
The new move is worrying to Indian students in the GCC countries, as many CBSE schools do not teach compulsory Hindi. Instead, students learn English and Arabic as mandatory languages.
"My son who is in Grade 6 has not learned Hindi at all. He opted for French as the second language from grade 1 onwards. It will be difficult for him to learn a new language now," said Kannan, an Indian parent.
Maneesh Kumar, another parent, said he will consider switching his daughter to a foreign curriculum if Hindi is made compulsory.
"My daughter who is on grade 9 wants to pursue engineering. She is already reeling under pressure. Why should I force another burden (of learning Hindi) on her? I would rather move her to British curriculum," said Kumar.
While some parents are happy with this decision as they want their children to learn the national language.
"I support the decision. Especially as expats, I think it is important our children study Hindi. It helps them find roots to their culture and country," said Kunjikrishnan, father of two children studying in Grade 4 and 7.
Another parent, Lekshmi. P. said compulsory national language is a norm in many countries. "When you are in the UAE, Arabic language is mandatory. So should Hindi when you are studying in Indian schools. I know it is an added burden for children, but I support this move," said Lekshmi, a teacher herself.