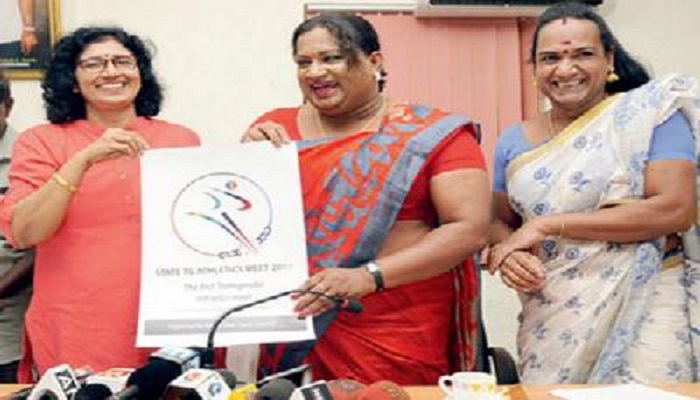 Kerala to be first in history of our nation to hold a Transgender athletic meet on 28th this month.
It is the first transgender athletics meet that will be organised at Central Stadium in Thiruvananthapuram. The one-day athletic meet which will be inaugurated by Chief Minister Pinarayi Vijayan at 8:30 am and will witness around 200 participants from across the state.
The logo was unveiled by veteran athlete and Sports Council Vice President Mercy Kuttan here on Wednesday. Sports Council President T P Dasan, Sexual and Gender Minority Federation President Sreekutty and Sports Council Secretary Sanjayan Kumar also attended the logo launch ceremony among others.
The athletic meet will include six items including sprint in 100m, 200m, 400m, 4x100m relay, short put and long jump.
"We are excited. The event is expected to reveal fresh talents. Talent is generally suppressed in the community and this is an opportunity to showcase it," said transgender athlete Sreekutty who is also Sexual and Gender Minority Federation President. Sreekutty had competed and won in the boys section of a district-level meet.
The athletic meet, organized by the state sports and youth affairs department, is a step to complement the reforms initiated to give respectability to hijras.
The state sports council and organizations have pledged support to the event.
"Such sporting events will bring some semblance of acceptability," another athlete said.
"We are planning to make it a big event. We have included many from the third sex in the organizing committee to make it a successful event. Many athletes have started training in district sports councils," said Sanjay Kumar, the director of sports and youth affairs.