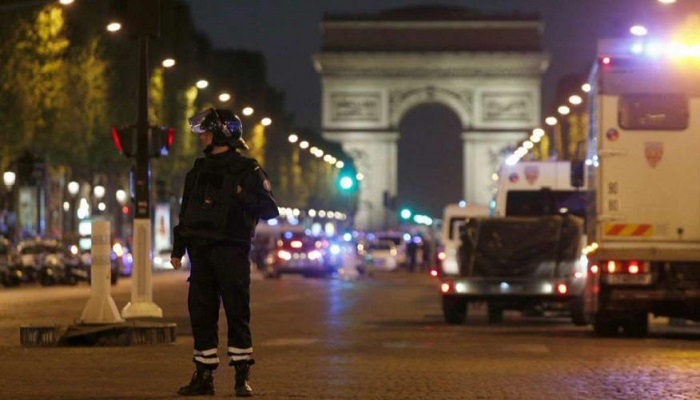 Just three days before the poll to elect the new president a new fear of terror has now cropped in the minds of people in Paris.
A gunman opened fire on French police Thursday on Paris's Champs-Elysees boulevard, killing one officer and wounding two others before being fatally shot himself.
Isis have claimed responsibility for the attack, in which the officer was said to have been killed while in a car before the assailant was himself shot dead by police.
French President Francois Holland said he was convinced the "cowardly killing" on the busy shopping street in the centre of the capital was an act of terrorism.
Paris prosecutors said they had identified the suspect, but would not release his name until it had been assessed whether he acted alone. Officials said the suspect had previously been flagged as an extremist.
A police source said the shooting was very probably a "terrorist act", while other reports suggested robbery may have been the motive.
The French interior ministry said it was too early to judge the reason behind the attack, but a counter-terrorism inquiry has been opened. A witness told that she heard a shooting and saw a man's body on the ground and that the area was quickly evacuated by police.
Another reportedly said they saw a man get out of a car and begin firing a Kalashnikov rifle. A terrorism investigation into the attack had been opened, the Paris prosecutor's office said.
The Champs-Élysées is an iconic boulevard popular with tourists and Parisians alike that has theatres, shops, restaurants and, at one end, the Arc de Triomphe.