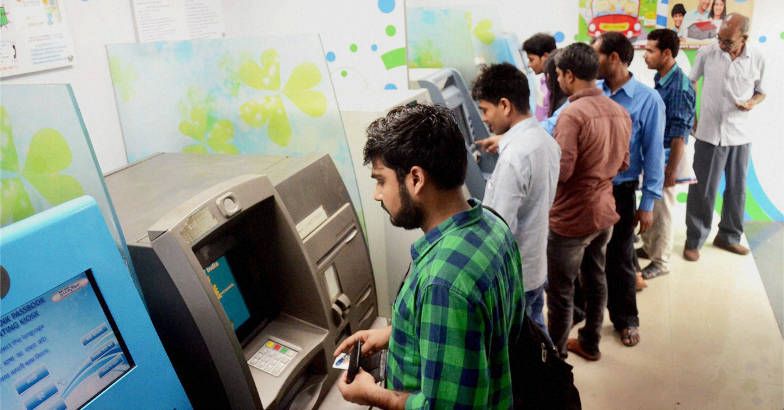 After demonetization, a lot of rules have changed in many banks. These changes range from minimum balance limit, newer service charges, newer service taxes, locker prices, cheque books and ATM fees. The customer will be allowed limited free transactions at ATMs, and they may charge fees after then. Banks will levy charges for using other bank's ATMs also. There are steps people can take to avoid ATM fees, regardless of how long they keep rising,
Use cards

It is not difficult to carry your debit card and credit card in your wallet. Use your debit and credit cards so that you don't need too much cash.There is a danger of overspending, but after demonetization, you can avail many benefits by paying digitally.
Withdraw less frequently

Use ATM less frequently. We tend to go to the ATM daily, if we keep on continue this, then get hit with a fee every day. Limit my trip to the ATM to once a week. Limiting your ATM use also helps you to budget. Take out just enough cash for the week.
Prefer your bank

If your bank has a good network, only go to their ATMs only. Avoid using another bank's ATM. Otherwise, you're likely to rack up a fee. To make it easier, many banks now have apps to find the nearest ATM. If there is no ATM close to you then only you should use another bank's ATM.
Keep for emergency
Keeping money in the home is not that much safe, but you can keep some cash at home in case you run out of money due to unforeseen expenses. When you are withdrawing cash, take out more than the amount you need immediately. Have a look at the expenses during the coming 8-10 days and withdraw accordingly.
SMS, Online banking

You can select SMS, phone banking for non-financial transactions. You can use this facility such as balance inquiry or a mini statement request. Take the SMS service to check account balance, mini statements etc.