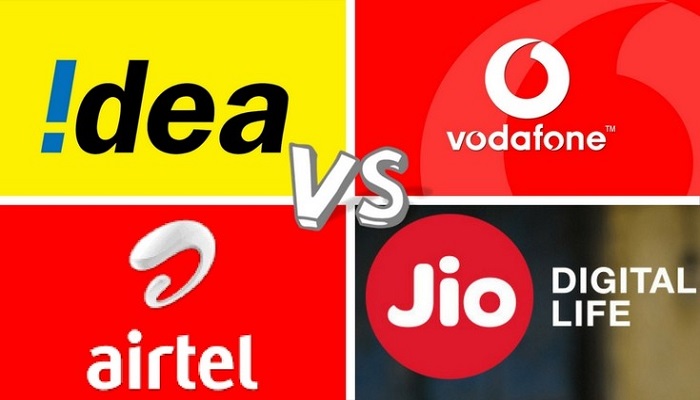 New telecom operator Reliance Jio's average download speed at 16.48 mbps was almost double of its rivals Idea Cellular and Bharti Airtel's in March, a report by telecom regulator Trai has showed.
Average download speed on Reliance Jio network was 16.48 megabit per second (mbps) in March against 8.33 mbps on Idea Cellular's and 7.66 mbps on Bharti Airtel's network, the monthly report by Trai showed.
Theoretically, a user can download one Bollywood movie in about 5 minutes at 16 mbps speed.
Vodafone registered average download speed of 5.66 mbps, Reliance Communications 2.64 mbps, Tata Docomo 2.52 mbps, state run BSNL 2.26 mbps and Aircel 2.01 mbps.
Trai collects and computes data download speed with the help of its MySpeed application on real-time basis.
Meanwhile, a survey on mobile network speed covering two metros of Delhi and Mumbai, and two states of Karnataka and Tamil Nadu by a private firm Open Signal has claimed that Bharti Airtel had the fastest network with average 4G download speed of 11.5 mbps while Reliance Jio was fourth with 3.92 mbps.
The survey claimed to have collected information from 1.3 billion datapoints covering 93,464 users during the period between December 2016 and February 2017.
"The findings reveal that Airtel didn't just win OpenSignal's 4G speed award, it wound up on top of 3G and overall rankings as well. OpenSignal measured Airtel's average LTE download speed at 11.5 mbps, which was 3 mbps faster than the results measured on its nearest rivals Vodafone and Idea," OpenSignal said in a statement.
The new survey has come amid ongoing tussle between Airtel and Reliance Jio over claims of India's fastest mobile network.
Reliance Jio has challenged Airtel's advertisement campaign in which the telecom major claimed to be "officially" fastest network in the country.
The Advertising Standards Council of India (ASCI) found the ad claiming Airtel to be "officially" fastest network as misleading and asked the company to modify or withdraw the commercial by April 11 to which the company complied.
Airtel has filed appeal before ASCI for review of the decision.
The Open Signal report said that Vodafone was at the second spot with average 4G download speed of 8.59 mbps followed by Idea Cellular with 8.34 mbps and Jio on 4th spot with 3.92 mbps speed.
The report ranks Jio on top for widest availability of 4G network.
"OpenSignal's testers on Jio's network were able to find a 4G signal 91.6 per cent of the time, an exceptional availability measurement by any global standard. In comparison, no other Indian operator scored higher than 60 per cent in its 4G availability tests," the statement said.