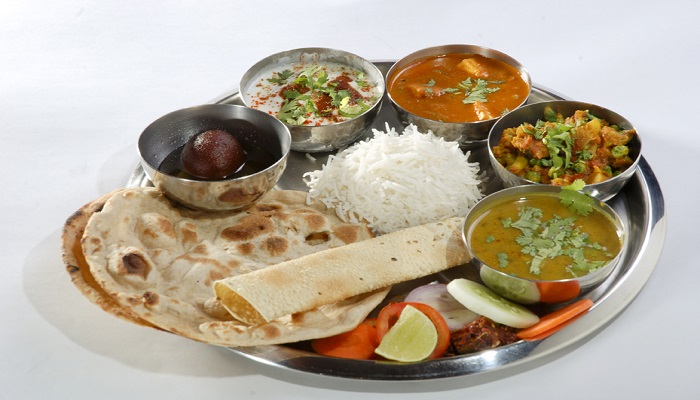 Dubai houses thousands of Indian expats and Indians boast about various cuisines because of their diverse ethnicities.
UAE boasts about many restaurants that caters to these Indians. Specializing in different cuisines including North Indian, South Indian, Gujarati, Maharashtrian, and Goan, you can have the taste of India in these plates.
Here are the list of five best restaurants in Dubai that will help you to titillate your taste buds:
Rajdhani
Location: Opposite Ministry Of Interior, Al Karama
You will definitely hear Rajdhani and its sumptuous Rajasthani meals from your Indian friends. Always buzzing with people, expect a vibrant, noisy atmosphere when you enter this place.
Look out for their Tuesday thali at an unbelievable price of Dh 22. Dig into dal bati and churma to mouth-watering desserts at this tempting price.
Price: Dh22
Ajanta
Location: Opposite Karama Fish Market, Karama
At a price of Dh20, you can relish a thali with 3 dishes, 1 dal, 1 spring roll and unlimited chapatis and rice. Must-try is the aam ras (mango juice) at the restaurant. Do not waste what you take on your plate as their menu reads – Wastage of food will be charged extra Dh 13.
Price: Dh20
Rangoli
Location: Opposite ITL Building, Cosmos Lane, Meena Bazaar
After shopping at Meena Bazaar, you could relish on Gujarati thali at this place. On offer is Gujarati Thali for Dh24 and a special Gujarati Thali for Dh27 on Thursday, Friday and Saturday.
Price: Dh24
Mumbai Se
Location: Opposite BurJuman Centre, Al Karama.
The place might not be large enough but can accommodate 4 tables and a maximum of 15 to 20 people can eat at a time. Expect a waiting time, if you head there during the meal hours.
The vegetarian thali of dal, 2 vegetables, 3 chapatis and raita salad is up for grabs at Dh24. You can opt for chicken combo (Dh26), mutton combo (Dh26) or fish combo (Dh26).
Price: Dh24
Saravanaa Bhavan
Location:
The shop is spread across six locations in Al Karama, Quasis, Meena Bazaar, Al Nahda, Oud Mehta and Barsha 1.
The brand back home is known for its soul-filling South Indian meals. Business meals at Dh15 and Saravanaa special meals at Dh19 which is much affordable. Look for South Indian delicacies like rice, sambar, rasam, sweet puri, chapatti, poriyal, kootu, appalam, pickle and more. While you are there, don't forget to sip into a cup of piping hot south Indian coffee.