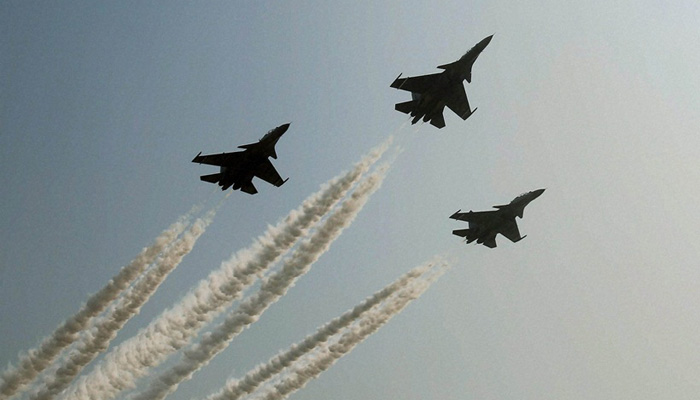 Defence Minister Harjit Sajjan said he hopes the Indian military will eventually take part in the annual Maple Flag exercise.
Exercise Maple Flag is an international air combat exercise held at 4 Wing Cold Lake, Alberta.
"They've (India) had officials come attend some of our cold weather training exercises," Sajjan told journalists. They have sent observers to Maple Flag and I made an invite and asked them to even participate in Maple Flag. I'm hoping they'll be able to consider this request."
Exercise MAPLE FLAG 50 is being held from May 29 to June 23 this year.
Split between two periods of two weeks each, this year's exercise will bring together almost 2000 Canadian Armed Forces personnel in participant or supporting roles, along with hundreds of personnel from six allied and partner nations along with multiple aircraft.
Participating International and Partner aircraft, confirmed so far:
United States Air Force E-3 AWACS
United States Air Force F-16 Falcon fighter aircraft
French Air Force E-3 AWACS
French Air Force A400M transport aircraft
Royal Air Force E-3 AWACS
Royal Singapore Air Force F-16 Falcon fighter aircraft
Discovery Air Defence Services Dornier Alpha Jet