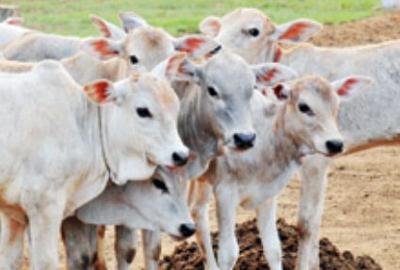 An Aadhaar-like unique identity system for cows has been proposed by the centre in the Supreme Court recently. Unique identification numbers will help track cows and prevent their smuggling,a committee appointed by the Home Ministry said.
The recommendations were placed before a bench of Chief Justice J S Khehar and Justice D Y Chandrachud which listed the petition filed by Akhil Bharat Krishi Goseva Sangh regarding rampant smuggling of cattle across the border to Bangladesh.
"The UID number would be mandatory and should have details like age, breed, sex, lactation, height, body, color, horn type, tail switch, special marks details of the animal", the committee suggested.
The committee stated that the state government will be held responsible for the safety and care of abandoned animals.Each district, the committee suggested, should have a shelter home of 500-capacity for abandoned animals to help reduce smuggling and such units should be funded by the state.
The Supreme Court will take up the case today. The committee is led by the joint secretary of the home ministry.The committee, set up in pursuance of the apex court order, has recommended having tamper-proof identification of cattle by using polyurethane tags and a state-level database may be uploaded at a website which may be linked with a national online database.
The issue before the apex court also included concern over smuggling of cattle to Nepal for being sacrificed at the Gadhimai festival, held once
in five years
, and a petition relating to it filed before the festival in 2014.