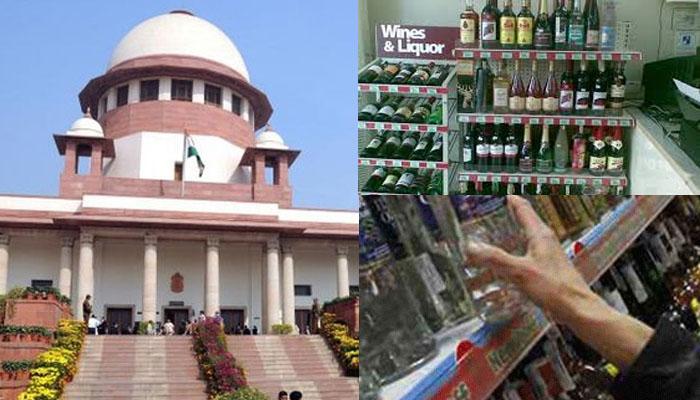 "There shall be an order of injunction restraining the state from setting up or opening or relocating any liquor shops abutting/along national highways or state highways, running through the state, for a period of three months," said the first bench of Chief Justice Indira Banerjee and Justice M Sundar. The bench was passing orders on two PILs filed by DMK's R S Bharathi and Advocates Forum for Social Justice president K Balu.
The Madras high court on Tuesday stayed for three months the Tamil Nadu government's move to relocate or reopen more than 3,300 closed retail liquor vending outlets and bars by bringing specific stretches of national and state highways under urban local bodies such as corporations and municipalities.
The bench was constrained to pass an order of injunction after advocate general of Tamil Nadu R Muthukumaraswamy could not give an undertaking that the ongoing efforts to reclassify national and state highways and to bring them under the direct control of respective corporations and municipalities would not lead to a logical conclusion of relocating or reopening the closed Tasmac outlets and bars. Making it clear that the interim order would be in force for three months or until further orders, the bench posted the matter to July 10 for further hearing.
Earlier, senior advocate P Wilson, representing Bharathi, said the state government was trying to displace the effect of the supreme court verdict, though even the legislature had no power to do so. Calling it a colourable exercise of power with bad faith, Wilson said national highways would not come under the state government or its authorities and hence they could not do anything with its statute.
The fresh round of litigation was triggered by a sudden appearance of a November 11, 2016 'report' of the municipal administration department, wherein difficulties of obtaining NOC from national highways for infrastructure were cited and in order to cut project escalation it was suggested that the state bring the stretches of highways which pass through corporations and municipalities under the direct control of the urban local bodies concerned.
On April 21, commissioner of municipal administration department wrote to all corporations and municipalities directing them to adopt resolutions to bring such stretches of highways passing through their territory under the direct control of the urban local bodies. The resolution should be adopted before April 25, it said.
Assailing the development, Bharathi sought to file the present PIL. Balu, who filed the first PIL seeking ban on liquor sale along national and state highways, too mentioned the matter on Monday and obtained the court's nod to hear the case on Tuesday.