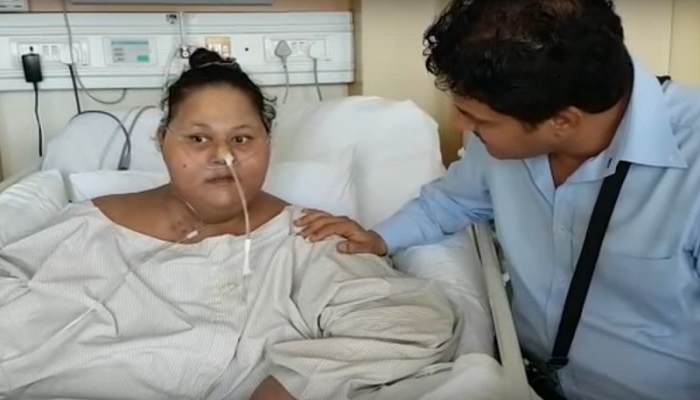 The sister of the world's heaviest woman Eman Ahmed, who came to India from Egypt for a weight loss surgery in February, has claimed that her sibling did not recover.
"Dr. Muffazal Lakdawala, who has been treating Eman since February is a liar and is incorrect with his updates about Eman's health and recovery.She has not recovered even one bit," Saimma Selim said.
However, Dr. Lakdawala has denied all allegations made against him.
The doctor said that Eman is doing well, and in turn alleged that Saimma is making these false claims as she does not want to take her sister back to Egypt, owing to financial conditions. He further said that Eman will be moved to the CT scan room from her ward soon, where people can see the difference between Saimma's claims and Eman's real condition.
Eman, who is the heaviest woman in the world, weighing over 500 kg, has lost 250 kg in a span of two months since her surgery.
Talking about the challenges his team faced, Lakdawala said,"Eman will be weighed again in three to four weeks and they hope she will come under the 200 kg mark".