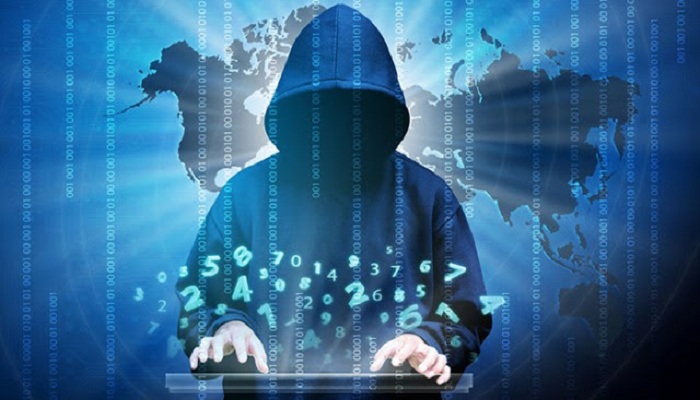 India's Cyber Warriors have attacked 30 Pakistan government websites in virtual surgical strikes as a protest against the neighbouring country's announcement of the death penalty to former Navy officer Kulbhushan Jadhav.
A Pakistani military court this month ordered the punishment for Jadhav after he was accused of espionage and sabotage activities in Karachi and Balochistan.
"All the hacking in Pakistan was part of our operation 'Justice for Kulbhushan Jadhav'," one of the hackers told.
Indian and Pakistani hackers also fought pitched battles in cyberspace after last September's terrorist attack on a military camp in Jammu and Kashmir's Uri sector.
A message on a hacked Pakistani website read, "Charges against Kulbhushan Jadhav are fictitious, fake and farcical. There is no evidence of wrongdoing by him. This is an act of "premeditated murder'. Earlier it was Sarabjeet, now it's Jadhav."
GROUP OF 11 HACKERS TAKE RESPONSIBILITY
The responsibility of hitting the websites was taken by "LulzSec India", comprising 11 hackers. Experts say many nations are deploying cyber warriors to attack vital organisations in enemy countries. Pakistan, China, Iran and North Korea have deployed hackers by granting them immunity from consequences.
Another hackers' group, Telangana Cyber Warrior, claims it has infected the network of a government hospital in Karachi. "We have their entire computer network under our control. We can modify patients' records and monitor their health condition," said a member of the group.
The Kerala Cyber Warriors hacked the website of Pakistan Academy for Rural Development. The website's main page is warped in a way that it displays a message demanding "justice for Kulbhushan Jadhav Ji". The message reads that the "Indian spy", in custody of Pakistani authorities, "lives for India" and all the cases filed against him are completely fake.
'PAKISTANI HACKERS WILL TRY TO RESPOND IN KIND'
Observers say Pakistani hackers will try to respond in kind and attempt to hack prominent and sensitive Indian websites. They have in the past carried out mass defacement and are focused on targeting government portals. State police websites were defaced by Pakistani hackers where they posted anti-India comments with an image of the Pakistan flag.
Experts say the intelligence-gathering process has intensified as hackers are not only defacing the sites but are silently spying into critical networks.
Kulbhushan Jadhav was arrested reportedly from Balochistan after he entered Pakistan from Iran. He was accused by Pakistan of being a "RAW (Research and Analysis Wing) agent" and planning "subversive activities" in the country. The Indian government, on the other hand, believed that he was picked up from Iran.
India has acknowledged Jadhav as a retired Indian Navy officer but denied that he was in any way connected to the government.