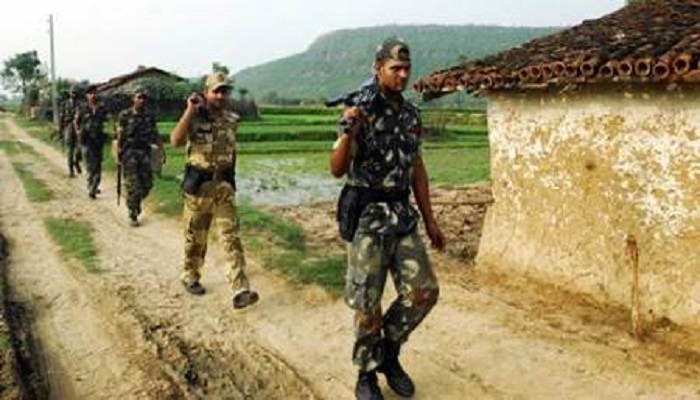 A day after naxal attack in Sukma,Chattisgarh, neighbouring state Jharkand has been put on high alert.
This attack in Sukma is dubbed as the worst naxal attack in recent years that killed around 25 CRPF jawans.
It is said that an operation is underway in Bura Pahar area along the border of Chattisgarh.
The Ministry of Home Affairs wants the Central Reserve Police Force (CRPF) to submit the report on Sukma Naxal attack as soon as possible. They want to know what went wrong in Sukma and said that the casuality of 25 jawans is unacceptable.It also feels that this attack occured due to failure of leadership and asked for an immediate operations in Maoist- infested regions.
DG, CRPF Sudeep Lakhtakia, however, denied tactical and intelligence failure on part of the security forces.
Home Minister Rajnath Singh along with Minister of State (Home) Hansraj Ahir today reached Chhattisgarh to take stock of the situation.
Rajnath Singh called the Sukma Naxal attack "a cold-blooded murder" and said the government will review its anti-Naxal strategy.
The encounter occured at Kala Pathar near Chintagufa in Sukma, which is the worst Maoist violence-affected district in South Bastar area of the state. The area is close to the Chintagufa-Burkapal-Bheji axis, which has reported several Naxal attacks in the past.
Prime Minister Narendra Modi called the Naxal attack on CRPF forces "cowardly and deplorable". "The sacrifices of the martyrs will not go in vain," PM said.