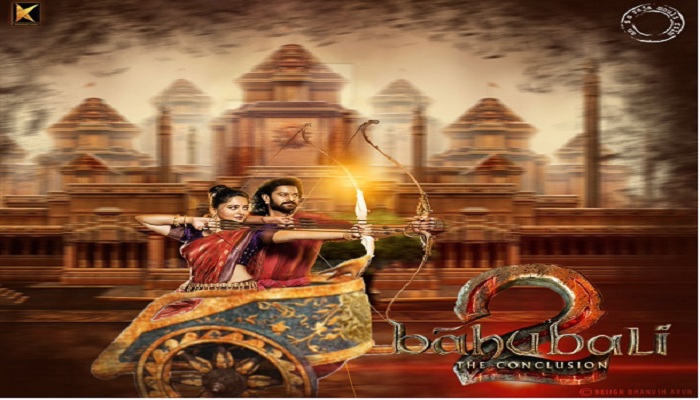 Baahubali The Game is the official game for the upcoming movie Baahubali 2: The Conclusion, directed by S. S. Rajamouli.,The game has been developed by Moonfrog Labs, and is a massive multiplayer online (MMO) strategy game, similar to the wildly popular Clash of Clans.
The game combines city building elements with team-based play, where users have to form "Alliances" to take on other groups of players. The game is set in the fictional kingdom of Mahishmati, and the overall objective is to fight with the forces of the evil Kalakeya.
On starting the game, you can either login as a guest or through Facebook. There is a pretty lengthy tutorial which walks you through the steps of constructing buildings, training troops and waging war against an enemy base. These steps will be familiar to those who play clan based multiplayer strategy games. Constructing a new building or training units all have time sinks. The tutorial asks you to accelerate the process by spending gems to instantly finish the building or training, but users can ignore the prompts to save the gems for other aspects.
The game needs a constant internet connection to be played. Baahubali, Bhallaladeva and Katappa are available as heroes. These heroes show up in the buildings interface, next to the Barracks and the War Library, but act like units in the battlefield. The superpowers of the heroes, including the Lion Punch of Baahubali and the Chain Mace of Bhallaladeva, are in the game.
The game is available in two languages, English and Hindi. In case you are stuck at any point of time, a dedicated button is available to give you tips. Anyone can set up an alliance, and there are already a number of alliances active in the game. Some of the alliances are closed, and are invite only, while others are open and anyone is free to join. Alliance locations can be set to 'any', 'international', India, Pakistan or Bangladesh. Users can create their own alliances, specifying the minimum number of trophies required to join, and the frequency of wars.
Wars are engagements between two alliances where players take out the bases of the opposition. The alliance that takes out more opponent bases wins the war.
The game is still in the beta version, and the developers are taking feedback from the players at this stage. Baahubali The Game is a freemium title, which means while the game is free to play, The game seems pretty balanced and bug free, at least in the early stages. However, this kind of an MMO is a demanding and involving title and not suitable for the more casual gamers.
The title is available on early access in the Android Play Store.