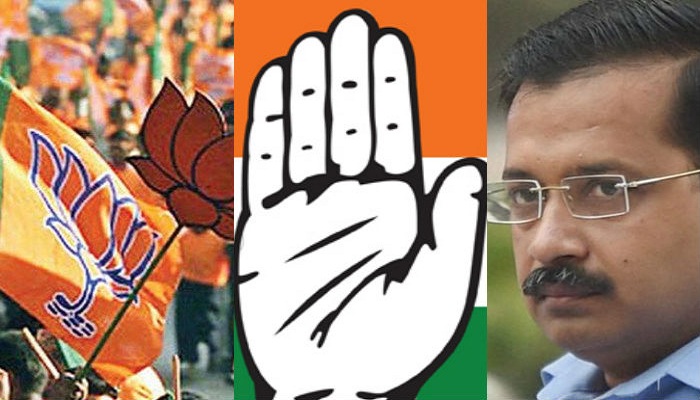 The result of the municipal election 2017 will be declared on April 26. At least two exit polls have indicated that the Bharatiya Janata Party may win the election by a landslide with AAP and Congress struggling for a distant second spot.
The civic polls were held on April 23 which saw a voter turnout of 53.58 per cent. It was a fiercely fought contest among three parties — AAP, BJP and Congress.

"We are all working as per the schedule. All the EVMs have been deposited with due seal and counting will begin at 8 AM. There are 35 counting centres and we are all geared up," Delhi State Election Commissioner S K Srivastava said.

The three main parties had campaigned intensely ahead of the polls and all of them are expecting a favourable mandate, even as an exit poll has predicted a "landslide victory" for the saffron party.
The result will also determine whether the sway of Arvind Kejriwal-led AAP, which had stunned all by bagging 67 seats out of 70 in the 2015 Delhi Assembly polls, still holds
.
Kejriwal's party had also suffered a defeat in Punjab and a whitewash in Goa Assembly polls. Recently, it lost the Rajouri garden assembly by election polls.
However, Arvind Kejriwal had yesterday warned of launching a "movement" if the MCD exit poll results, which have predicted a BJP sweep, come true.

The BJP, which is seeking to retain the turf it has held for the last 10 years, has fielded fresh faces in 267 wards.

The Congress, which finished second in the Rajouri Garden bypoll, is hoping for a resurgence and banked on its big guns during campaigns to shore up its fortune, despite infighting. It has fielded 271 candidates.