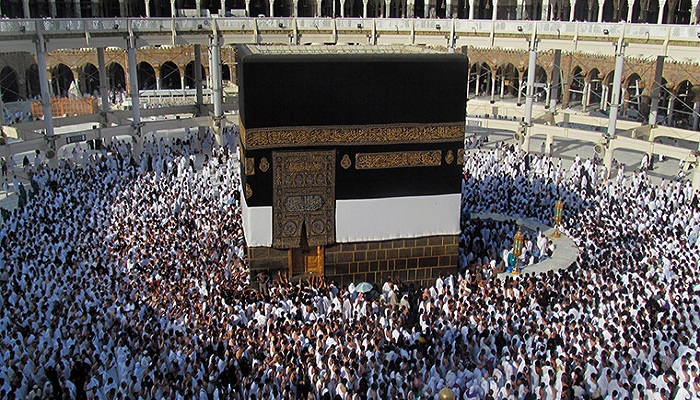 The UAE will not be granting Haj permits to expatriate residents for this year and the next Haj season, according to the General Authority of Islamic Affairs and Endowments (Awqaf). The move comes after instructions from the Haj authorities in neighbouring Saudi Arabia.
"The move means that only citizens of the UAE will be issued Haj permits to perform the pilgrimage this year and in the future," Dr Ahmad Al Mousa, spokesman of the General Authority of Islamic Affairs and Endowments, said. UAE residents must obtain permits from home countries.
Dr Al Mousa explained that the Saudi move was applicable to all countries across the world.
As such only citizens of each country will be issued Haj permits, which will be counted towards their country's Haj quota.
A worker at Al Nafra, a Sharjah-based Umrah office, Mohammed Shafiq, noted that his office had heard that this was the case, but noted that they had received no official confirmation from the Awqaf, and were still awaiting further instruction.
In 2016, Saudi Arabia's General Authority for Statistics calculated that a total of 1,862,909 pilgrims performed the Haj, 1,325,372 of them from abroad and 537,537 of them domestically – a 10-year low.
Earlier this year, the Awqaf assigned 81 centres across the country for Haj registration, and quickly attracted 2,000 pilgrims on the first day alone. Packages available ranged between Dh14,500 for three and four-star hotel bookings through Dh30,000 for five-star hotels.
Additionally, the Awqaf launched the online Haj registration system under the motto Bringing Happiness to Hujjaj, through which pilgrims could register until April 13.
In January, the Saudi authorities decided to lift the cuts from this year in the quota of both domestic and foreign pilgrims imposed five years ago.