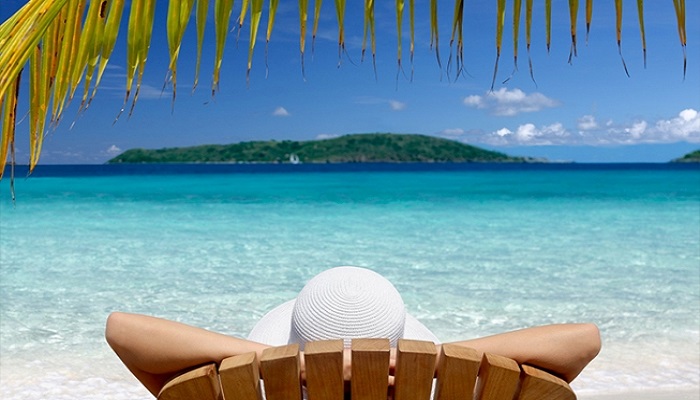 With summer at its peak and monsoon yet to arrive planning for a vacation tour may not be an easy task. Budget is also a constraint to take be into consideration before planning a trip.Instead of high priced foreign visit ,one could opt for affordable places in India itself.
With the scorching summer heat, it will be better to avoid Northern plains as well as most of Southern coastal areas and cities and almost all of Western India including Rajasthan and Gujarat.
Here is the 10 best places to visit during May 2017 where one could have a fun time be it a family holiday, a long awaited break with one's spouse, fun escape with friends or a solo trip.
1. Kashmir: Of Lakes, Gardens and Spectacular Mountains
When it comes to summer holiday destinations in India, Kashmir up north is definitely one of the best bests to enjoy cooler climes, scintillating landscape and natural setting and a lot of activities for families, kids and youths. What makes Kashmir one of the top choices for places to visit in India in May is that it abounds with a number of natural attractions which includes lakes and gardens; several important religious places that include pilgrimages, temples and mosques and a lot of adventure activities like gondola rides, hiking & trekking, river rafting, angling and more. With so many choices available it's no wonder Kashmir rules the roost as one of the top honeymoon destination as well as best places for family holidays in India in May. Places to visit in Kashmir includes Srinagar, Gulmarg, Sonamarg and Pahalgam which are generally included in most of the week long Kashmir tour itineraries.
2. Sikkim: The Lesser Travelled Himalayas
One of the best kept secrets of North East India but fast catching up with its due share of tourism, Sikkim is yet another of the top places to visit in India in May for seeking respite from the scorching summer. Set in Himalayas and bequeathed with unsurpassable natural beauty, Sikkim with its tea gardens, Buddhist monasteries, picturesque valleys and snow laden Himalayan peaks is one of the finest summer holiday destinations in India. Rafting in Teesta River, visit to Tsomgo Lake and a ride to the historic trade route that was once connected via Nathu La are some of the top activities in Sikkim not to mention visit to Rumtek Monastery to partake in the ancient Tibetan Buddhism. Sikkim is one of the recommended destinations for someone looking for a family holiday and is also an ideal place for honeymoon in India in May.
3. Kerala: God's Own Country
Running along 560 kilometers along the Western Coasts, this sliver of state is one of the top all weather tourist destinations in India. With its vast stretches of palm-fringed backwaters, hundreds of sun kissed beaches and fair share of Nilgiri Hills, Kerala is a state endowed with immense natural beauty. A stay in one of the many tree houses, sights of thundering waterfalls, cruising on ketuvallams across numerous canals and lagoons fringed with coconut trees and lush fields and cultural interactions packs the punch when it comes to tourism in Kerala. It is a world away from the frenzy of typical India that is seen elsewhere. Munnar is a one of the must visit destinations during the vacation in Kerala in May. Houseboat rides from Alleppey or a retreat in Wayanad amidst lush forest should also feature in ones' list who is visiting Kerala during the month of May.

4. Ranthambore National Park: Tiger Calling
It will be hot in here if one plans for a wildlife safari in Ranthambore during the month of April but then spotting the elusive tiger in their natural habitat is why anyone plan their trip to this fine tiger reserve in India in the first place anyways. The reason why Ranthambore is featured in this list of top places to visit in India in April is that this time of the year is considered best for tiger sightseeing as well as for game drives as wild animals head to the few remaining waterholes which means more opportunity of sightings.

5. Ooty: Not So far from Madding Crowd
Ooty is to South India is what Shimla is to North. One of the most popular, scenic and all weather tourist destination nestled in the Nilgiri Hills, Ooty's appeal lies in its tea and spice plantations, lakes & gardens, verdant country side and distinct colonial charm. Botanical gardens, vantage points, horse rides and visit to tea and coffee plantations are some of the most popular activities here. One of the most romantic appeals of Ooty is a train ride up here offering stunning view of the romantic surroundings.

6. Manali: Tales of Adventure and Offbeat Paths
With snow cover gone and lush scenery opening up and tourist season yet to arrive, April is one of the best time to visit this otherwise popular and mostly crowded tourist destination in Himachal Pradesh. With Beas flowing down the town and Himlayan peaks surrounding it all across, Manali serves as the hub of adventure sports activities such as river rafting, paragliding, and trekking and much more. From people looking forward to adventure sports to the Indian families and honeymooners who come looking for rejuvenating mountain air and brush up with snow with a day trip to Rohtang Pass, Manali is definitely one of the top holiday destination in India in May.
7. Darjeeling: Black Teas and Green Trails
With spectacular views of Mount Khangchendzonga, the third highest mountain peak in the world, world famous black tea and its unmistakable Raj era inheritance, Darjeeling is one of the most popular hill stations in India and serves as a gateway to the North Eastern state of Sikkim coupled with which it is also considered one of the best places for planning honeymoon in India in May. Activities here may include visiting Buddhist monasteries or gaze rare animals in the Zoo or just exploring the narrow roads to catch sight of colonial era architectural legacy.
8. Shimla: Mall, Ridge and Magnificence
Nestled along the ridge with steep forested hillsides on all sides, Shimla with its churches & cathedrals, colonial era cottages and bungalows and natural charm is one of the most popular hill stations in India thronged equally in summer as well as winter from vacationers from around the country. Formerly the summer capital of India and currently serving as the capital city of Himachal Pradesh, Shimla is definitely one of the best places to visit in India in May. Things to do in Shimla could include doing nothing or it could be a leisurely walk along the long winding Mall, the main street where thankfully entry of vehicles are banned. Along the ridge lies the Christ Churh, one of the most visible landmarks of Shimla. Further along the road leads to the Jakhu Temple yet another popular tourist spot and the highest point in Shimla. Besides sightseeing; shopping in one of the various famous bazaars is one of the top things to do in Shimla.

9. Ranikhet: The Bucolic Delight
A good old cantonment town established during British Raj in 1869, Ranikhet with home to the Kumaon Regiment is still reminiscent of the good old military atmosphere. Several old churches, mall road, and heritage hotels from the Raj era still evokes the colonial charm of this sleepy little hill town. With its proximity to Delhi, Ranikhet is one of the popular places for summer holidays in North India. With its hilly location and lovely views of the distant Himalayan peaks and peaceful ambience, Ranikhet is one of the best bet for someone who is looking for a retreat or a romantic getaways in India (especially North) in May.
10. Coonoor: Quieter Hills of South
Quieter than its more popular counterpart Ooty and the second largest hill station in the Nilgiri Hills, Coonoor with its picturesque tea gardens, verdant surrounding and fine heritage hotels is one of the best places to head to if one is looking for a cozy, serene places to go for honeymoon in India in May. Sim's Park and Botanical Garden are the major tourist attractions of Coonoor. Several vantage points to watch the sun go down, Catherine falls and Guernsay Tea factory are things to look forward to if you are visiting this picturesque hill station in South India. However a word of wisdom. Avoid central Coonoor if one wants some quitter moments and choose guest houses or hotels located 1-2 kilometers away from the town center to truly enjoy the bucolic side of this hill town.