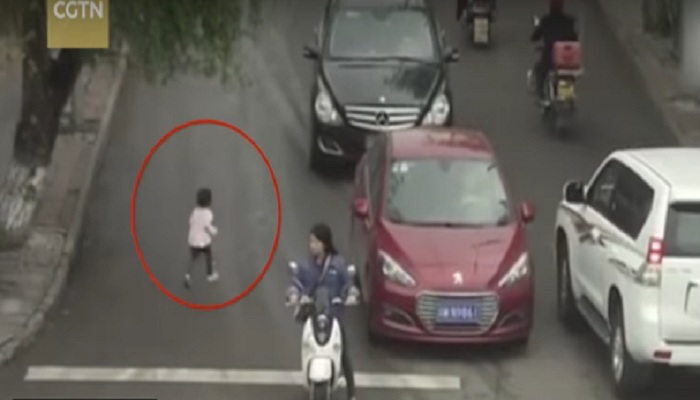 This video will make you skip a few heartbeats, a two-year-old girl miraculously escapes after being run over by not one but two cars consecutively in China.
The video, captured by a surveillance camera, shows the little girl, dressed in pink, racing into a busy street, possibly trying to cross the road, when two SUVs suddenly come zooming in and the girl disappears from the video for a brief moment. What happens next could have been any parent's biggest nightmare.
But, surprisingly, the girl is seen ducking on the road as the SUV passes over her. She continues to sit in that position until the second car drives over her. Perhaps, it was the added ground clearance of the SUVs that helped the vehicles pass clearly over her.
Two women, one of them reported by local media to be the girl's grandmother, immediately rush and pick the girl in their arms.
The girl was immediately taken to a hospital where the doctor said she suffered only minor bruises on the head, say reports.