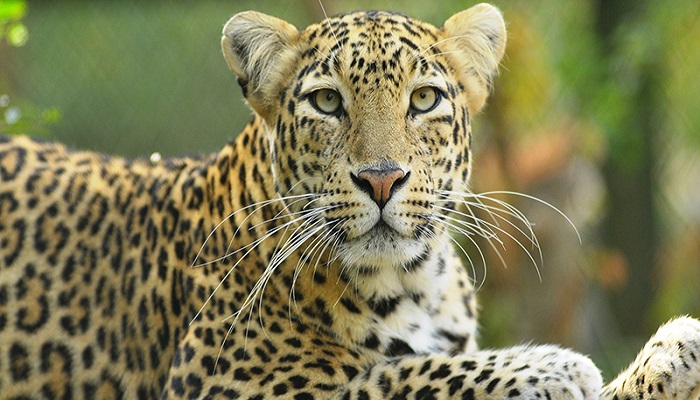 Wildlife in most parts of the world is under severe threat mostly due to different kinds of human activities, which have been destroying the natural habitat and endangering their lives through hunting and other illegal trading activities of wildlife products.
Wildlife SOS, a non-profit charity, is consistently working towards making a difference by helping conserve and protect the environment and wildlife.
It has been providing sustainable alternative livelihoods to communities dependent on wildlife and natural resources, in addition to wildlife protection.
Wildlife SOS was established in 1995 by Kartick Satyanarayan and Geeta Seshamani with the holistic belief that providing sustainable alternative livelihoods and education to communities dependent on wildlife and natural resources, would lead to sustainable wildlife protection.
Kartick has been involved in wildlife conservation, animal welfare, and nature protection for over 23 years now. He is a member of the IUCN Bear Specialist Group (Sloth Bear Expert Team), the Wildlife Crime Control Bureau (Advisory Board), Govt. of India (2007), and the Captive Elephant Evaluation Committee (Central Zoo Authority). He is a recipient of the prestigious Karamveer Puraskar (2009) and has been felicitated with the Indira Gandhi Paryavaran Puraskar Award, the inaugural Planman Media Award for Environmental Activism (2009).
An active senior wildlife conservationist and animal rights activist, Geeta has been involved with animal welfare and wildlife conservation for over 30 years now. In 1995, Geeta witnessed a sloth bear being forced to dance while its owner begged for money in Uttar Pradesh. She investigated the problem and later that year co-founded Wildlife SOS to rescue wildlife in distress, resolve man–animal conflicts, and educate the public about the need for habitat protection.
Today, the organisation has evolved to actively working towards protecting wildlife, conserving habitat, studying biodiversity, conducting research, and creating alternative and sustainable livelihoods for erstwhile poacher communities and communities that depend on wildlife for sustenance. Wildlife SOS started work on the rehabilitation of the Kalandar communities (originally Muslim gypsies with a highly nomadic lifestyle who were famous for their mastery over animals) through education and an alternative livelihood programme as an extension of this dancing bear rescue project.
"Be it changing the mindsets of people and fighting what was considered to be tradition to working with law enforcement authorities to facilitate various rescues and seizures, we have faced challenges on many levels. Also, caring for rescued animals is always a financial challenge as we are a non-profit organisation," says a member of wildlife SOS.
Wildlife SOS's major project was the abolition of the barbaric practice of dancing bears in which sloth bear cubs were poached from the wild and trained using cruel methods to entertain tourists. As a part of Kartick and Geeta's investigation into the illegal practice of dancing sloth bears, they embarked on an intensive research study from 1995 to 1997.
After presenting a report on this issue to the government of India, Wildlife SOS began the rescue of these dancing bears and established four rescue centers all over India and were able to take over 620 bears to these centres, where the bears were given medical care, nutritious diet, and freedom to roam in large natural enclosures.
Wildlife SOS has also been focusing on the plight of captive elephants in India which are privately owned and have the cruel history of being used for begging, held in temples for 'blessings to temple visitors', and forced to perform in circuses.
The organisation is trying to improve the situation for these elephants by rescuing injured and sick elephants that are forced to work in oppressive conditions as well as doing advocacy and using legislation to prevent the capture and trading of wild elephant calves and their sale and trade in private ownership as that will go a long way to resolving the abuse of privately owned elephants.
"We also work with Asiatic Black Bears and Leopards, two species that are in intense wild animal–human conflict situations in India, particularly in the states of Jammu & Kashmir with black bears and leopards, and with leopards in Maharashtra," says a member of wildlife SOS.
Currently, Wildlife SOS is providing lifetime care for 24 rescued elephants at their centres in Mathura and Haryana, over 300 sloth bears across their centres, six Himalayan black bears in Jammu & Kashmir, and 34 leopards in Maharashtra. Moreover, more than 1,500 wild animals are rescued, treated, and released by the rescue teams across the various centers annually.
"As part of our Kalandar Rehabilitation Programme, over 3,500 families spread out across four states and over 15 villages have received support to become economically self-sufficient over a period of 12 years. Additionally, we have supported the education of over 1,360 Kalandar children and 1,500 Kalandar women have been given vocational training or seed funding to start their own businesses," says a staff member.
Wildlife SOS operates 11 wildlife rehabilitation facilities across India.
Their upcoming projects include the establishment of an elephant hospital, expansion of the elephant conservation and care centers, human–wildlife conflict mitigation, wildlife research and forest restoration projects.