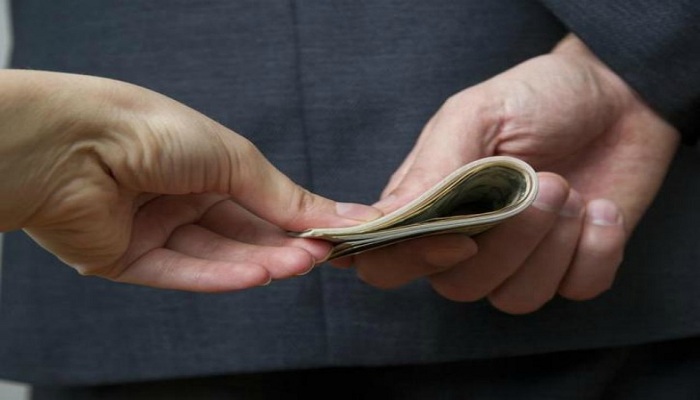 A new survey has ranked Karnataka as the most corrupt state in India.
The survey conducted by the Centre for Media Studies, has ranked the states on the basis of people's experience in paying bribes for public services.
The Centre for Media Studies (CMS) released its 11th round of the the annual corruption study—'CMS India Corruption Study 2017'.  According to the survey, "77 per cent of respondents" in Karnataka said they experienced corruption in accessing public services.
"This is followed by Andhra Pradesh (74 per cent), Tamil Nadu (68 per cent), Maharashtra (57 per cent), Jammu and Kashmir (44 per cent) and Punjab (42 per cent)," it says.  The survey was conducted over the last one year covering 20 states, including Andhra Pradesh, Assam, Bihar, Maharashtra, Karnataka, Jharkhand, Rajasthan, West Bengal and Punjab, and more than 3,000 households from both rural and urban areas.
Most corrupt states:
Karnataka, Andhra Pradesh ,Tamil Nadu ,Maharashtra ,Jammu and Kashmir, Punjab.
Least corrupt:
Himachal Pradesh ,Kerala ,Chhattisgarh