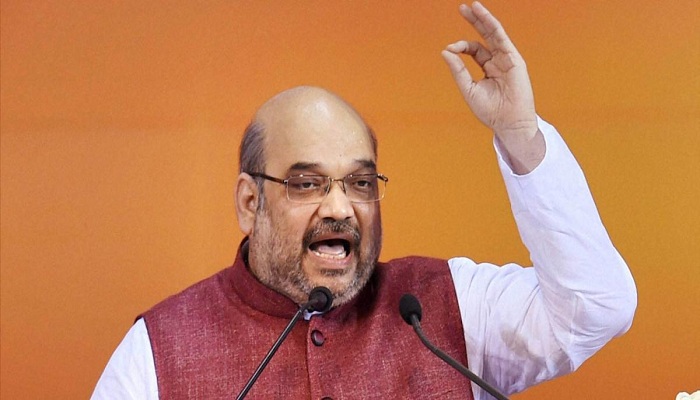 Amit Shah will be visiting Jammu and Kashmir on Saturday as a part of his 'Vistaar Yatra'. While the tour focuses on expanding the BJP's support base in five states, Shah's two-day visit in Jammu and Kashmir assumes more significance considering the political unrest in the state and reports of trouble in the PDP-BJP alliance.
BJP's objective is to set a target of 400 Loksabha seats in 2019 elections.Following Jammu and Kashmir, Shah will also be visiting Odisha, Lakshadweep, Telangana, and Gujarat for 15 days each.
Meanwhile, noting the recent incidents of stone pelting and protests in the Valley, Supreme Court has asked "both sides" in the Kashmir conflict to "take two steps back" and "address core issues." "If you keep throwing stones, and close schools and colleges, how will talks happen? You first talk. But if you are suggesting secession, nothing will happen. Talks have to be within the framework of the Constitution," remarked the apex court bench led by CJI J S Khehar and comprising Justices D Y Chandrachud and S K Kaul.