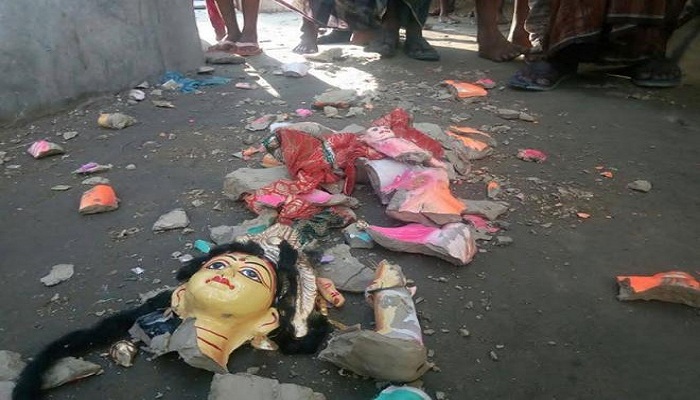 A Hindu temple in Pakistan has been vandalised in the southern Sindh province and a case of blasphemy and terrorism has been registered against three unidentified persons, police said on Saturday.
Police said idols of deities were damaged and some of the broken parts were found in a nearby sewerage line. The incident occurred yesterday in Thatta district's Gharo town.
A case of blasphemy and terrorism has been registered. Police also registered a FIR against three persons for desecrating the deities, Dawn reported.
"Investigation is going on but so far no arrests have been made," police officer Fida Hussain Mastoi said.
Local Hindu councillor Lal Meheshwri said that he had been working late at the temple for a monthly religious service.
"Someone seems to have entered the temple between 1:00 am and 5:00 am. When worshippers came in the morning for prayers, the idols were missing. This is the first time that that such a thing has happened in the temple's history," he was quoted by the report.
Adviser to the Sindh Chief Minister on Minority Affairs Dr Khatto Mal said that attackers would be arrested soon.
Gharo is situated along the National Highway some 60 kilometres from Karachi. About 2,000 families, who are mostly Hindus, live in Gharo.