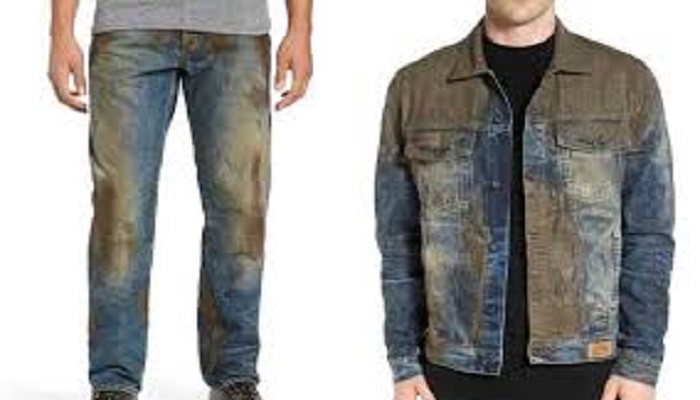 A new trend of jeans with a crackled caked-on muddy coating introduced by New York-based luxury denim brand PRPS. It costs around $450(approx Rs29,000).
Available in medium-blue with a Barracuda straight-leg and five pockets, the stained product – which is made in Portugal.
The US clothing chain Nordstrom, which is selling the pants describes it as "These heavily distressed medium-blue denim jeans embody rugged, Americana work wear that's seen some hard-working action with a crackled, caked-on muddy coating that shows you're not afraid to get down and dirty."
This isn't the first time Nordstrom made headlines for selling something bizarre. In March they were in the news for carrying a pair of denim pants with 'knee windows' on its website. The jeans had bizarre, clear plastic panels over the knees.
Talking about weird fashion, there's also something called the 'knee-sweat inducing window jeans' by Topshop which they are selling for $100.It looks like clear plastic leggings and seems uncomfortable.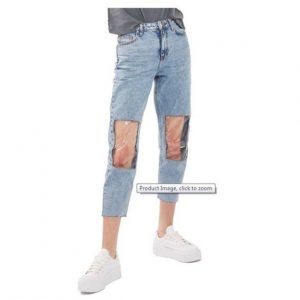 The MOTO Clear Plastic Straight Leg Jeans was described by Topshop as an "out-of-the-ordinary clear plastic jeans — guaranteed to get people talking." The clear jeans had everything that people look for in traditional jeans, including the classic pocket detailing. The irony is that it just didn't have the actual denim.
The company tried to sell it as an ideal statement piece for a festival or a costume party. In their words, it would "take the look to the extreme with a bikini and sequin jacket or dress down, layered under an over sized jumper or asymmetric hem dress."
In name of fashion/trends many are coming up with weird styles in clothing and accessories, with many being accepted by people and many being pulled back from fashion stream due to rejection.