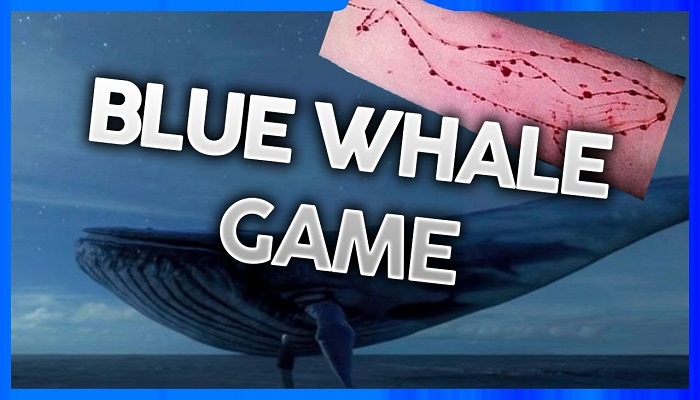 A sinister online game called 'Blue Whale' has been reportedly brainwashing teens to commit suicide as a part of the game. "Blue Whale" suicide game that began targeting teens in Russia and may now be finding its way around the globe.
The game that has been spreading online among teens has led to warnings from police across Europe and Russia, Central Asia and North and South America.
The Blue Whale reportedly targets players between 10 and 14 year olds.
The game purportedly begins with teenager being given a series of tasks to complete by an anonymous "master" over a period of 50 days.
In the beginning, the tasks are simple: Watching a scary movie, however, the tasks slowly escalate and become increasingly dangerous. The tasks continues to get more and more torturing by giving a list of pained daily tasks such as waking up in the middle of the night, cutting shapes into their skin or contemplating death.
As the game progresses over several weeks, participants reach the final task – committing suicide.
Concerns were further realised when an 18-year-old Ukrainian girl threw herself off a bridge onto a rail line in Portugal earlier in April.She remarkably survived the fall, suffering a broken leg.
"For the last 10 days, the player needs to wake up at an appointed early morning hour, listen to music, and contemplate death," cybercrime expert Robert Muggah said.
"Those who get cold feet and want to leave the game receive threats, often that their parents will be killed."
Unconfirmed reports of kids falling into the trap have come out of Russia, Estonia, Kazakhstan, and Ukraine — and now from Curitiba, Brazil.
"The expansion of Internet connectivity and social media has created new opportunities for entering into suicide pacts," Mr Muggah said.