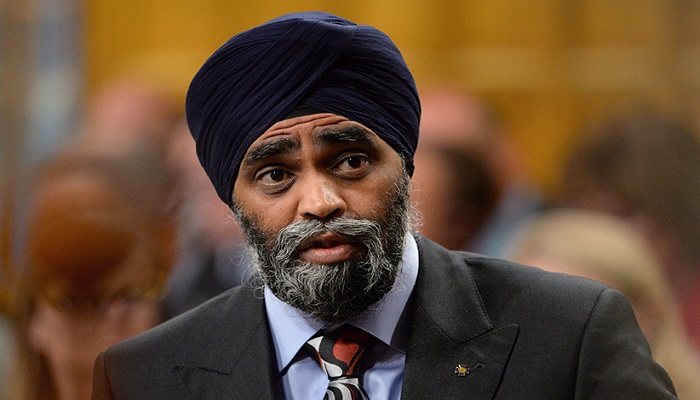 Canada's opposition on Monday called for Indian-origin defense minister Harjit Sajjan to resign or be sacked for overstating his military record in Afghanistan during a speech in India.
Sajjan, a decorated former military intelligence officer, erroneously claimed last month to have been the "architect" of Canada's largest military operation since the 1950s, known as Operation Medusa.
The 2006 offensive delivered a blow to the Taliban, loosening its grip on Kandahar province, but at a cost — a dozen Canadian and 14 British soldiers died.
"It's come to light that the minister of defense has misled Canadians once again and it's a big one," said Rona Ambrose, leader of the opposition Tories, recalling that Sajjan made a similar claim while campaigning in 2015.
"How can the prime minister allow him to remain as minister of defense when he continually misstates the facts?" she added.
It was a "whopper" of a lie to raise his own profile, said Tom Mulcair, leader of the third-ranked New Democratic Party.
"That is not something you apologize for, it's something you have to step down for," he said.
Sajjan apologized repeatedly in the House of Commons for the "stolen valor" incident — falsely claiming war experiences or military honors not earned — while Prime Minister Justin Trudeau stood by his minister.
"The minister made a mistake," said Trudeau. "He acknowledged it and apologized for it. That's what Canadians expect.
"This minister has served his country in many capacities as a police officer, as a soldier, and now as a minister. And he has my full confidence," he added.