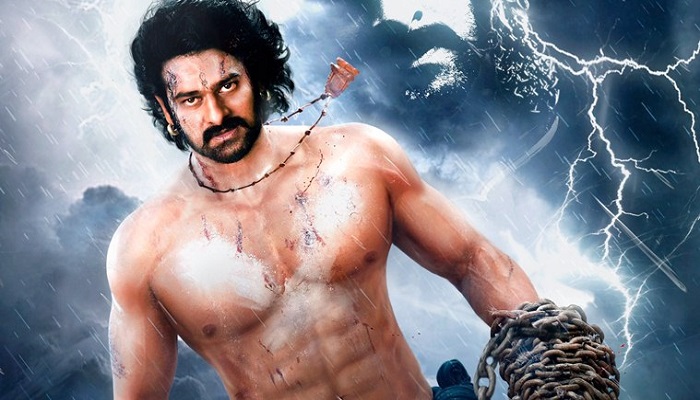 The magnum opus Baahubali saga has been keeping people from Kashmir to Kanyakumari at high. From its release in 2015 Baahubali: The Beginning, fans have been restless with  the burning question that"Why did Kattappa kill Baahubali?" and innumerable theories, jokes and memes did the rounds. The Baahubali team, who closely guarded the secret, were plagued by this question in every single interview and media interaction that they were a part of.
While the release of Baahubali 2: The Conclusion, this mystery has been effectively solved by director SS Rajamouli. However, there were some questions in the audience's mind which the film did not address.
1. Who was Bhallaladeva's wife?
In Baahubali: The Beginning, it shows Mahendra Baahubali, with a single swish of his sword, sends Bhallaladeva's son Bhadra's head flying in the air. But we never see or hear of the wife of Rana Daggubati's character. But last year, there were reports of Sriya Saran will be playing that role, but she rubbished those rumours.
Given that the other women in the film (Sivagami, Devasena and Avanthika) are strong characters, it would have been interesting to see what Bhallaladeva's wife would have been like. Evil incarnate, like her husband? Or an antithesis? We will never know.
2. What is Avanthika's story?
We cannot forget the fierce warrior Avanthika of Baahubali: The Beginning. She has almost put on blinkers to protect herself from distraction from her one and only goal – to free the shackled Devasena.But what is her life story? Why is she so motivated to giving away her youth and if need be, life, to the cause? An argument is also there that she is from the Devasena's kingdom of Kuntala or is driven by the same love that the subjects of Mahishmati had for Amarendra Baahubali and Devasena.
3. Why do the people of Mahishmati meekly accept Bhallaladeva's tyranny without putting up a fight?
"If Amarendra Baahubali is killed, the people of Mahishmati will revolt. There will be war," a character says in Baahubali 2. It is no secret that the subjects of Mahishmati adore Baahubali. There is even a scene where they literally shake Bhallaladeva's up (those who have seen the film will know). They are ready to take up arms and even kill for him.
But when Baahubali is killed and his wife Devasena. But is openly chained and tortured in public view, they are mute. In fact, as Baahubali: The Beginning showed, the tyrant king Bhallaladeva's loots and tortures even the subjects, but no one even bats an eyelid in protest.