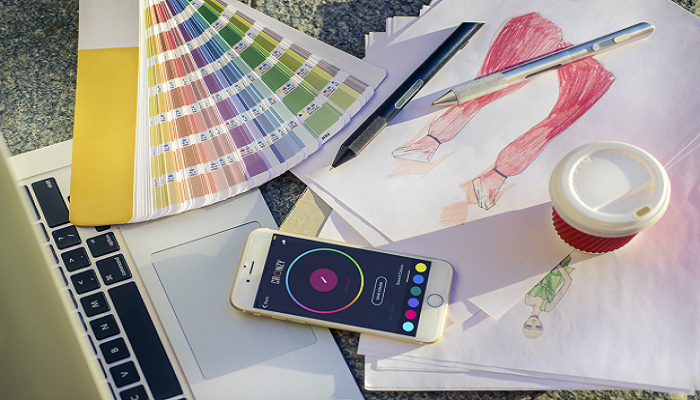 We all marvelled at the multi coloured ball point pens in our youth.
Bic, the pen company known for making the iconic four-colour pen, which allows users to write in black, blue, red or green, celebrated its 40th year.
But a new pen has been developed, which dwarfs Bic's four colour options.
The 'Cronzy' is the world's most diverse pen, giving users the option of writing with a whopping 16 million different colours.
The 'Cronzy' pen, which is the brainchild of 26-year-old Alex Leonets, allows people to switch between any colour through an app.
The device costs around $300 has a scanner at the opposite end to the tip so it can scan colours from everyday objects and then replicate them in the tip.
It means the pen could accurately replicate the shade of a green leaf or a red apple.
Mr Leonets has spent almost a year developing the pen and now has a working prototype.
Mr Leonets said: 'The idea originally came from a moment when I wanted to show a specific shade of colour.'However, it wasn't so simple because the only way to quickly get any shade of colour were on digital devices.This lead to the thought of a possibility where a person can have quick access to mixing any set of colours, at any precise moment, and thus I had the idea to create a smart pen'.