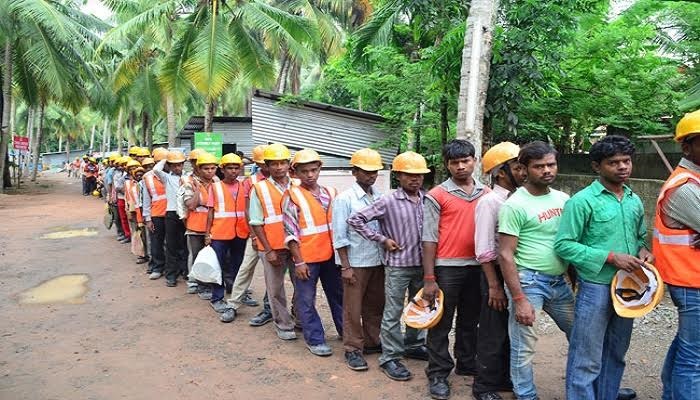 The Kerala government had decided to provide free health insurance and medical treatment for the region's migrant workers. The coverage will be provided to around 30,000 internal migrant workers from West Bengal, Bihar, Assam, Uttar Pradesh and Orissa.
"By the end of May, we will start collecting proper numbers of internal migrant workers. We have planned to issue them cards and provide insurance coverage," A. Alexander, Additional Labour Commissioner (Enforcement) at Kerala's Labour Department, told.
As the majority of these workers take up work which is hazardous in nature without much safety and protection, chances of them getting hurt or falling ill are more. And when something bad happens, they struggle to get treatment on time without financial support.
According to the senior official, the migrants, who work mainly blue-collar jobs in the state, will get the free medical treatment at state-selected hospitals and will also be able to claim some coverage for accident death compensation.