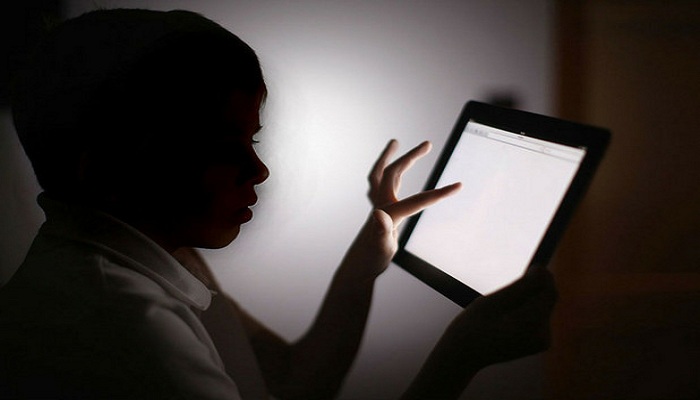 A Viral  message circulated among Parents in  UAE warning of an online 'game' that kills gamer at 50th level stage.
You may have heard people talking of a chilling online challenge called 'Blue Whale'. The premise is that players carry out dangerous tasks till they are eventually told to kill themselves. And when parents caught wind of the 'game' via WhatsApp in UAE, many were left concerned for their children's safety.
But Dubai Police, confirmed that there has been "no reports of such suicides in the UAE", nor has there been reports of young people playing the 'Blue Whale' game.
"The police will patrol the web to prevent any exploitation children and it will also continue in its efforts to spread awareness about negative or dangerous online activities that pose a risk to the community," Colonel Saeed Al Hajiri, Director of Cybercrimes Department at Dubai Police said.
Although evidence points to this game being an urban myth, what the news has done is seen a reaction from schools and parents here on the need for more vigilant monitoring when it comes to online activity.
"Because of the digital society we live in today, much of the information that comes to the fore has less validation than ever before. But the main thing people need to know is that whether this particular game is in existence or not, this kind of activity is taking place online and children are the target."
Principal of Dubai British School (Taaleem), he said there has been "no direct evidence of this 'game' being played by students" in his school, yet educators must remain attentive to protect children from such "sinister trends".
"Our teachers are trained to identify at risk behaviours and to engage in early intervention if a child shows signs of withdrawing."
What the school also does is encourage parents to engage with their children in meaningful ways in a bid to "discuss their online and offline relationships and activities".
Follow these guidelines
1. Use a nick name, code name – It's best not to use your real name or names that might be sexually suggestive or offensive to others
2. Set profile to private – This way only people you invite can see what you post
3. Keep personal information to yourself – Do not share your address, phone number or other personal information online with strangers
4. Post with caution – Be cautious about sharing provocative photos or intimate details online. Remember: what you say in a chat session is live – you cannot delete it later.
5. Read between the "lines" – It may be fun to meet new people online for friendship, but be aware that flattering or supportive messages may be more about manipulation
6. Think about your response – If someone says or does something that makes you uncomfortable, block them and don't respond. If they continue, let your parents or another adult know.