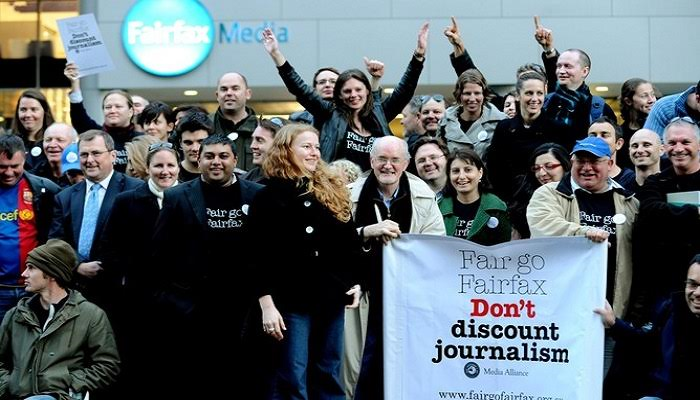 One of the biggest Australian media Fairfax employees has voted for a one-week strike. It was announced in response to the company's decision to cut the quarter of the remaining employees.
Fairfax Media spokesman said, they would publish as usual during the strike action. "We are disappointed in the decision by some of our masthead journalists to take unprotected industrial action for seven days after a month-long consultation period about necessary changes in our Metro Media business," said the spokesman. Fairfax is also reducing its casual workforce with the saving of $3 million, reviewing its third-party contracts and auditing all contributors.
It said 10 staff had already left and would not be replaced. Fairfax is cutting costs by $30 million in the face of declining advertising and circulations and told staff on Wednesday it is looking to lose 115 staff from the newsrooms of The Sydney Morning Herald, The Age, Brisbane Times and WA Today. Rupert Murdoch's NewCorp has also announced the mass cut out order.