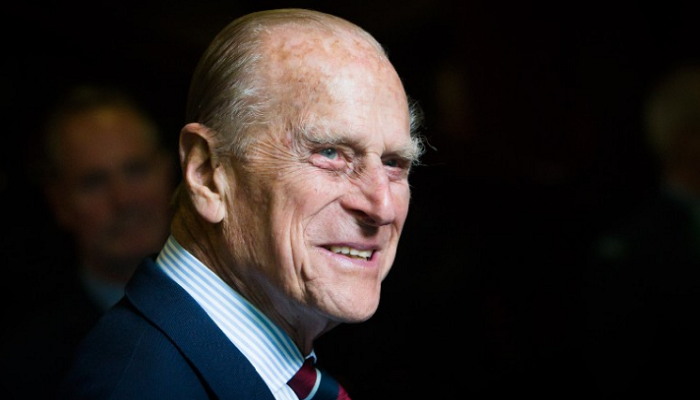 Prince Philip, the 95- year-old husband of Britain's Queen Elizabeth II, is all set to retire from public life.
He will step down from carrying out royal engagements later this year, the Buckingham Palace said today.
The Duke of Edinburgh will no longer carry out public engagements from September, it said.
"In taking this decision, the Duke has the full support of the Queen," it said in a statement.
The palace said the royal will continue to attend previously scheduled engagements between now and August, with the monarch and individually. But he will not be accepting any new invitations for visits and engagements, although he may "choose to attend" certain public events from time to time.
Prince Philip turns 96 on June 10. He carried out 110 days of engagements last year, making him the fifth busiest royal family member, according to Court Circular listings.
He has been by his wife's side since she took the throne in 1952. They married in 1947 and will celebrate their 70th wedding anniversary in November.
"The Duke of Edinburgh is patron, president or a member of over 780 organisations, with which he will continue to be associated, although he will no longer play an active role by attending engagements," the statement said, adding that the decision does not affect the 91-year-old monarch's public engagement calendar.
The cricket-loving Prince Philip was last seen in good spirits as he unveiled a new stand at Lord's Cricket Ground yesterday.
"You're about to see the world's most experienced plaque-unveiler," he said at the event.
The prince, who is famed for making off-the-cuff remarks at royal engagements around the world, had indicated plans of "winding down" from public engagements on his 90th birthday.
The announcement was made as all members of the Queen's household were gathered at the palace for an emergency meeting today. Such an emergency meeting of staff from across the country is unusual, as a meeting of royal staff is usually held as per schedule in London usually annually.
The meeting had sparked widespread speculation over the health of the Queen, the world's longest-reigning living monarch, and her husband.
The Lord Chamberlain, the most senior officer of the Royal Household and in charge of ceremonial events, and Sir Christopher Geidt, the Queen's private secretary, addressed staff from the Queen's royal residences across the UK.
The staff meeting came a day after the Queen met British Prime Minister Theresa May at Buckingham Palace to formally agree the dissolution of Parliament, officially kick-starting the campaign ahead of the general election on June 8.
Their audience lasted over 30 minutes, much longer than the brief meeting that was anticipated.
The Queen and Prince Philip are due at a service for members of the Order of Merit at the Chapel Royal at St James' Palace near Buckingham Palace, before hosting a lunch for those attending.