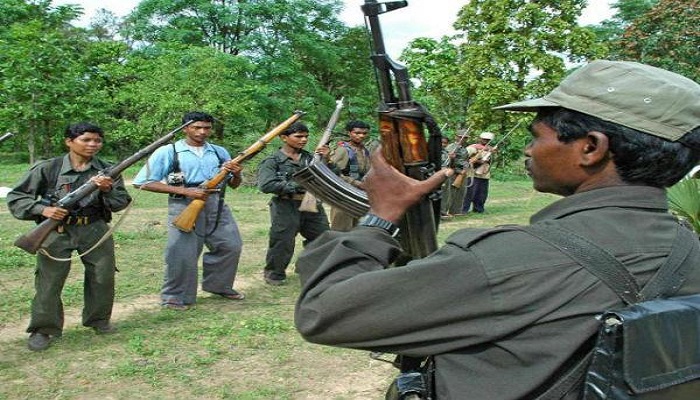 Two maoist commanders were gunned down in retaliatory action by the CRPF after the Maoist attack in Chhattisgarh's Sukma district last week in which 25 security personnel were killed, police claimed on?Thursday.
At least 11 suspects have been rounded up for questioning by the CRPF and state police in Chintalnar, Chintagufa and Burkapal areas of Sukma since the April 24 attack in Burkapal area under Chintagufa police station limits.
Preliminary interrogation has "established" that some of these suspects were allegedly involved in the Burkapal attack but once the interrogation process is completed, they will be arrested and produced before the court, Sukma Superintendent of Police Abhishek Meena told PTI.
Some of the suspects broke out during interrogation and disclosed that the two dreaded maoist commanders were killed in the Burkapal incident.
"During interrogation, some suspects revealed that two maoist commanders were killed in the Burkapal incident," he said.
He further claimed that those killed were identified as Anil, a commander of military platoon 24 of Maoists and divisional committee rank member, and Ravi, Cherla LOS (local organisation squad) commander.
While Anil was a native of Usoor area of the Bijapur district, Ravi was from Bhadrari district of neighbouring Telangana, the SP said.
Their interrogation may reveal crucial details about the incident, he added.
Notably, CRPF and police officials had claimed earlier that several maoists were also killed in the Burkapal incident but their colleagues managed to drag their bodies inside the forests after the attack.