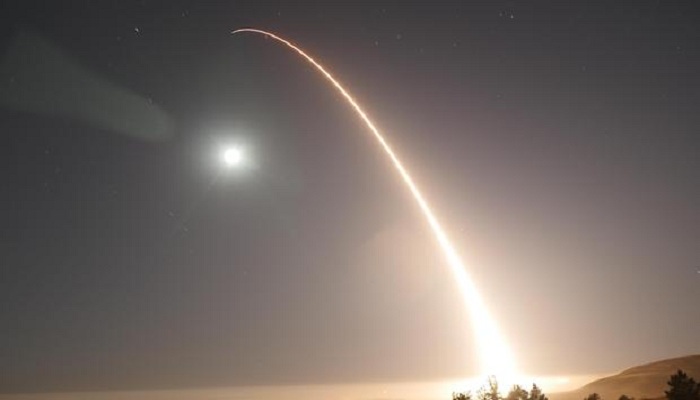 An unarmed missile capable of sending a nuclear bomb across the world was launched Wednesday from a coastal California military base amid rising tensions between the U.S. and North Korea.
The unarmed Minuteman 3 intercontinental ballistic missile blasted off from a silo at 12:02 a.m. from Vandenberg Air Force Base and delivered a single re-entry vehicle to a target about 4,200 miles away at Kwajalein Atoll in the Pacific Ocean, the Air Force Global Strike Command said.
The test took 10 months to plan. It was the latest aimed at checking the readiness and accuracy of a weapon system that forms part of the U.S. nuclear force. The U.S. has about 450 of the missiles. Each can travel about 8,000 miles.