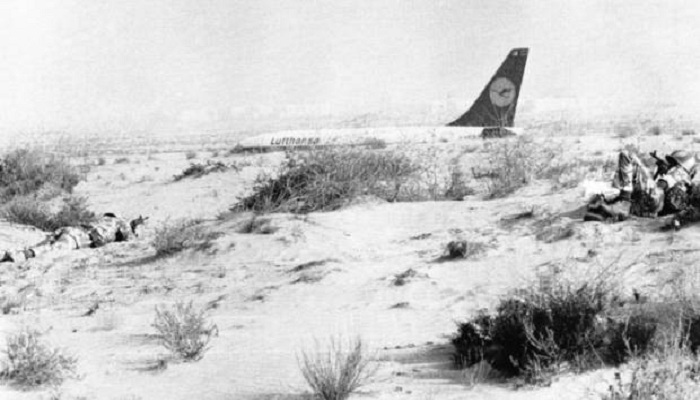 Rare footage of His Highness Shaikh Mohammad Bin Rashid Al Maktoum, Prime Minister and Vice President of the UAE and Ruler of Dubai, working to save the lives of hijacked plane passengers has been shared on social media.
The archive footage focuses on the Lufthansa Flight 181 incident, which saw the hijacking of a Boeing 737 by four members of the Popular Front for the Liberation of Palestine in 1977.
After several other stops, the hijackers landed in Dubai on the morning of October 14.
In the video, Shaikh Mohammad, at the time Defence Minister of the UAE, can be seen negotiating with the hijackers to ensure the safety of the hostages on board.
https://www.instagram.com/p/BTYs8akj4oc/