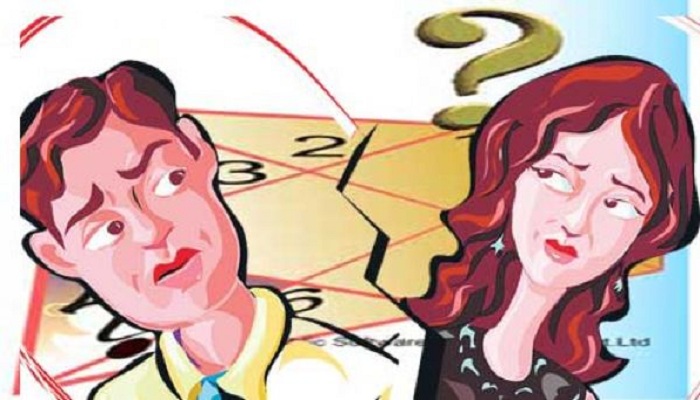 There are many astrological measures to ascertain a person's future and nature. The Gana of the person reveals the basic temperament and the motivations that guides a person's life.
Gana plays a vital role in the Indian Astrology. Actually everyone has a gana of its own, which shows his/her nature.
The three types of Ganas are:
The nakshatras that are classified under Deva Gana include Ashwini, Mrigaseersham, Punarpoosam, Poosam, Hastham, Swathi, Anusham, Thiruvonam, and Revathi. Deva Ganam is nothing but a representation of the divine, the Creator, the celestial beings, and the noble forces that keep the world going round and life ticking. The characteristics of the nakshatras that belong to Deva Gana include calmness of mind, maturity of perspective, and goodness of behaviour. People who are born in the nakshatras that belong to Deva Gana tend to be soft spoken, good natured and have high regard for the values and virtues of life. Dev Gana makes its native intelligent and sharp. They are simple people with wise thoughts.
People of Dev Gana are compassionate and humble; their helping attitude towards the disabled and the poor people is a prominent quality in their nature. They help the distressed people full heartedly.  The people of Dev Gana do not have voracious appetites and are frugal eaters.
Manushya Gana (The Human)
 The nakshatras that make it to this classification are Bharani, Rohini, Thiruvadira, Pooram, Uthram, Pooradam, Uthradam, Poorattathi and Uthirattathi. Manushya Ganam implies an affiliation to human characteristics and qualities. The characteristics of human beings in terms of their nature and behaviour is that they would have the goodness of the Devas and the illnesses of the demons.
They are generally torn between the virtues and the vices. For as much of a divine relationship that they share with nature, they also tend to be prone to destructive influences. People born on this set of nakshatras tend to have the characteristics that are readily associated with the normal human qualities. While they tend to be good in their overall behaviour and outlook, they also tend to have the negative aspects such as anger and a tendency towards enmity.
 Rakshasa Gana (The Demon)
The final set of nakshatras classified according to their characteristics is Rakshasa Gana, which is a manifestation of the Asuras. The set of nakshatras that come under this classification are Krithigai, Ayilyam, Makam, Chithirai, Visakam, Kettai, Moola, Avittam, and Sadayam.
Though the name of 'Rakshasa Gana' conveys the bad qualities associated with Rakshas, it is just the dark side of people that is underscored and highlighted in the case of these nakshatras. People of Rakshasa Gana tend to be aggressive in their behaviour, rude in their communication and rough in their dealings with people and situations. People belonging to this set of nakshatras tend to find it difficult to get along with people and often tend to have unpleasant experiences in terms of their interpersonal skills and interactions.