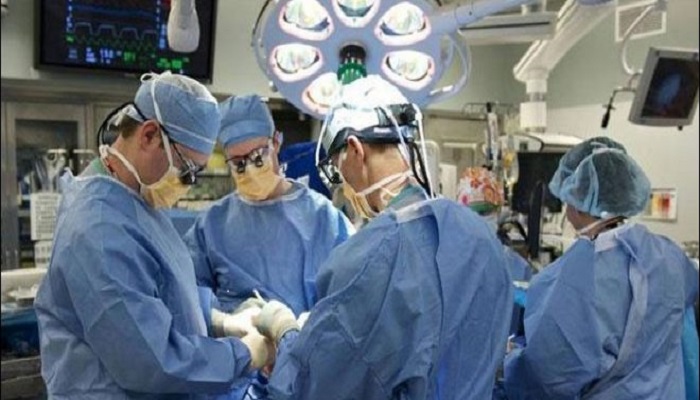 Eight yr old Neha who accidentally drank acid when she was just 1.5 years old, is now able to eat food after six long years after a rare surgery was performed on her.
Neha, successfully underwent a rare surgery at Ahmedabad's Vadilal Sarabhai hospital, enabling her to lead a normal life again.
As per reports, Neha could not even swallow her own saliva as the acid she consumed had severely damaged her food pipe, leaving just 1 cm intact. Since then, she was fed liquid food using an artificial tube which was inserted in her intestine for over six years.
Her anxious parents, who are daily wagers, went to many hospitals to find a cure for their daughters, but to no avail, as doctors refused to operate on their underweight child, who weighed just 19.5 kg.
However, the family reached Ahmedabad's V S Hospital on doctors' recommendation two months ago.
On May 9, the girl was successfully operated on by a team of doctors who replaced her oesophagus.
The rare surgery called 'gastric pull up with oesophageal reconstruction' which lasted for five hours involved creating an 8-inch long incision from her abdomen to her neck to create a new passage for the food.
"We took a section of her small intestine and replaced the oesophagus, thereby creating a new link between her mouth and stomach," Dr Hasmukh Vora, associate professor (surgical gastroenterology) at VS Hospital, was quoted as saying.
He added that it was challenging to operate on an underweight child for various reasons.
Neha, who hails from Mau district of Uttar Pradesh, was allowed to eat solid foods from May 15 and is expected to be discharged on Thursday.