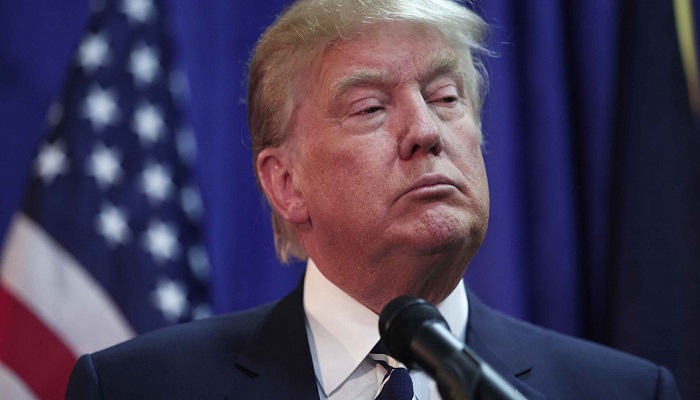 An appeal court from US state of Virginia refused on Thursday to reinstate President Donald Trump's temporary travel ban on travellers from six Muslim-majority nations, stating it was rooted in "intolerance".
President Donald Trump's revised travel ban "speaks with vague words of national security, but in context drips with religious intolerance, animus and discrimination," a federal appeals court has in ruling against the executive order targeting six Muslim-majority countries.
In a 10-3 vote on Thursday, the US Circuit Court of Appeals for the 4th Circuit said the ban likely violates the Constitution. And it upheld a lower court ruling that blocks the Republican administration from cutting off visas for people from Iran, Libya, Somalia, Sudan, Syria and Yemen.
The Richmond, Virginia-based 4th Circuit is the first appeals court to rule on the revised travel ban unveiled in March. Trump's administration had hoped it would avoid the legal problems that the first version from January encountered.
A second appeals court, the 9th US Circuit based in San Francisco, is also weighing the revised travel ban after a federal judge in Hawaii blocked it.
Trump's administration vowed to take the fight to the US Supreme Court.
Trump's administration argued the court should not look beyond the text of the executive order, which doesn't mention religion. The countries were not chosen because they are predominantly Muslim but because they present terrorism risks, the administration said.
But Chief Judge Roger L Gregory wrote that the government's "asserted national security interest … appears to be a post hoc, secondary justification for an executive action rooted in religious animus and intended to bar Muslims from this country."
Attorney General Jeff Sessions said the court's ruling blocks Trump's "efforts to strengthen this country's national security."
Trump is not required to admit people from "countries that sponsor or shelter terrorism until he determines that they can be properly vetted" and don't pose a security threat, Sessions said.
The Supreme Court almost certainly would step into the case if asked.
The justices almost always have the final say when a lower court strikes down a federal law or presidential action.
The first travel ban issued 27 January was aimed at seven countries and triggered chaos and protests across the country as travellers were stopped from boarding international flights and detained at airports for hours. Trump tweaked the order after the 9th US Circuit Court of Appeals refused to reinstate the ban.
The new version made it clear the 90-day ban covering those six countries doesn't apply to those who already have valid visas. It got rid of language that would give priority to religious minorities and removed Iraq from the list of banned countries.
Critics have said the changes don't erase the legal problems with the ban.