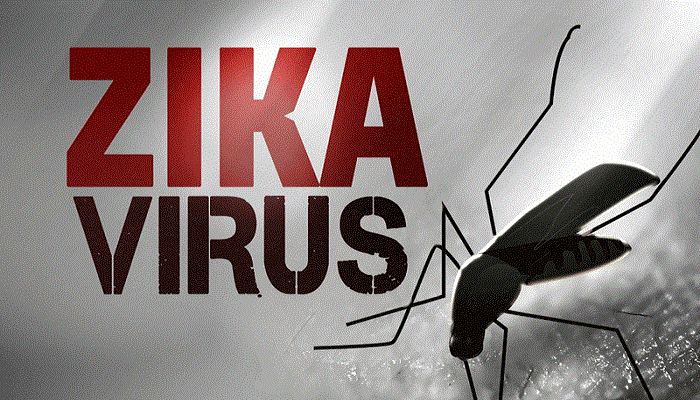 The World Health Organisation (WHO) has verified India's first three laboratory-tested cases of Zika virus in Bapunagar area of Ahmedabad, as reported by Indian health ministry.
The patients include a pregnant lady, who was tested positive in the month of January 2017.
According to the report , a statement by the Indian health ministry said, "The routine laboratory surveillance detected a laboratory-confirmed case of Zika virus disease through RT-PCR test at B.J. Medical College, Ahmedabad, and Gujarat. The etiology of this case has been further confirmed through a positive RT-PCR test and sequencing at the national reference laboratory, National Institute of Virology (NIV), Pune on 4 January 2017."
"I also read the report a few hours ago and am not equipped with information at the moment. All I can say is that we have to make sure that the surveillance is better and we work towards eradicating the mosquitoes. Ahmedabad has always been the first to report outbreaks .So either we have a lot of illnesses or we are reporting better than other states," Dr Vijay Kohli, an entomologist under the Ahmedabad Municipal Corporation, told.
On May 24, the Gujarat government initiated its 'free Gujarat from Malaria by 2022' campaign in Ahmedabad designating instances of dengue, chikungunya and malaria as notifiable instead of all fever cases.
Additional Professor from the Indian Institute of Public Health (IIPH), Gandhinagar, Dr Deepak B Saxena said that the state has to be vigilant now. Since the Zika virus can spread easily, a surveillance system should be implemented to target all kinds of non-communicable diseases as well, the professor added.
In case of antenatal mothers, Zika can prove to be life-threatening as it causes microcepohaly in the newborn, Dr Saxena said. He further listed down threats the virus poses saying, the child could be born with a smaller and underdeveloped brain as compared to other babies of its age or sex.
Details of the 3 Zika positive cases:
The news report entailed the following three cases;
Case 1: A 64-year-old male diagnosed with febrile illness for a span of eight days was tested negative for dengue but positive for Zika between February 10 to 16, 2016 at BJMC, Ahmedabad in Gujarat. The case was recorded during the Acute Febrile Illness surveillance in the city in 2016.
Case 2: A 34-year-old female was clinically tested positive for Zika after she delivered her child at BJMC in Ahmedabad. However, the woman had no history of fever during pregnancy or that of travel in the last three months. Her blood sample was re-confirmed as Zika positive by RT-PCR and sequencing at NIV, Pune.
Case 3: Sample from a 22-year-old pregnant lady was tested positive for Zika virus between January 6 to 12 at BJMC while the Antenatal clinic surveillance was on. The lady was in the 37th week of her pregnancy.