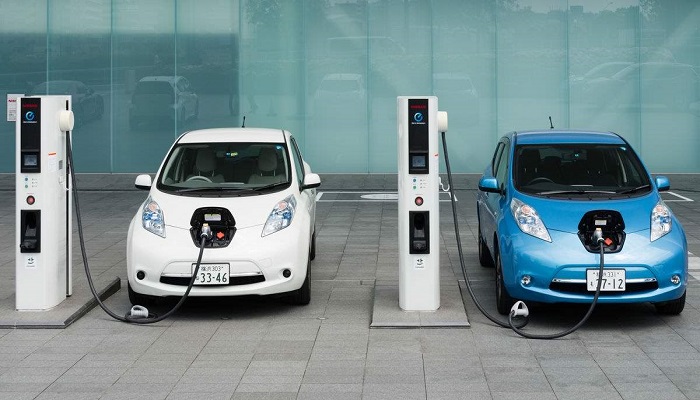 The government plans to set up facilities for making lithium-ion batteries in India to lower the cost of electric vehicles, a move likely to discourage Chinese car makers seeking to enter the market.
Elaborating on the plans to develop low-cost lithium-ion batteries in India, Union heavy industry minister Anant Geete said efforts are being made to remodel the battery made by Indian Space Research Organisation so that it can be used in electric vehicles.
"We are trying to establish a manufacturing facility with Bharat Heavy Electricals Limited entailing an investment of Rs 100 crore. Maruti also wants to invest Rs 2 lakh crore for manufacturing lithium batteries," Geete told .
He said the government is also mulling over incentives for domestic car makers, who invest in setting up facilities to manufacture lithium-ion batteries in India.
The government is aggressively trying to push the sales and production of electric vehicles in the country through schemes such as FAME India, which may have caught the fancy of Chinese automobile manufacturers such as BYD and SAIC who are already investing heavily in electric technology.
"Today the only country manufacturing lithium batteries is China, so business will increase for them as we push electric mobility in India. This is a matter of happiness for them. However, their happiness will be short-lived. We do not want to give this happiness to China for a long time therefore we are making efforts for manufacturing lithium-ion batteries in India," Geete said.
A 12 per cent levy on pure electric vehicles (EVs) has been proposed under the Goods and Services Tax regime, a move that reflects the government's intention to push its adoption.
Secretary in the department of heavy industry Girish Shankar said since the lithium-ion battery is not manufactured in India and the automobile industry has to depend on imports.
"We need to develop indigenous production capabilities for lithium-ion batteries so that electric vehicles can become affordable," Shankar said while addressing a conclave here.
With an aim to promote Eco -friendly vehicles, the government had launched the FAME India scheme in 2015 offering incentives on electric and hybrid vehicles of up to Rs 29,000 for bikes and Rs 1.38 Lakh for cars.