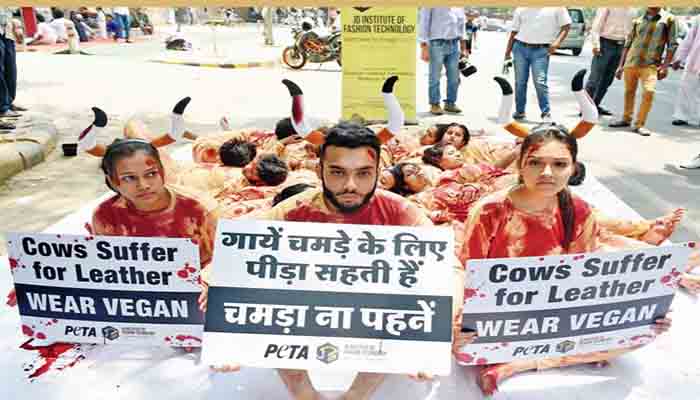 Who taught us we can make use of animals for our bags, shoes and food? Asking students of Delhi University. Dressed in bodysuits with splattered red paints all over, students from JD Institute of Fashion Technology and members of People for the Ethical Treatment of Animals (PETA) assembled at Jantar Mantar.
It was not for any promotion, but a wide range of protest against obtaining skin of cow and buffalo by cruel practice for leather products.
The protest was to educate public on the importance of using synthetic alternatives to leather which are commonly available.
We want to protest against the idea of using animals for bags, shoes and even food purposes. It is very important for us to understand that we shouldn't be cruel to animals" said Neerja Khede from PETA India.