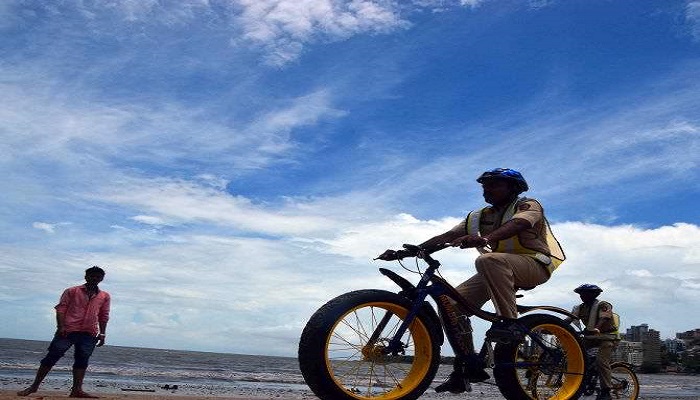 The Delhi Police on Tuesday launched a bicycle patrol scheme to increase police presence in congested areas of the city.
The bicycle patrol, for which 65 high-end bicycles have been acquired, was flagged off by Union Minister of State for Home Hansraj Gangaram Ahir from the Yamuna Sports Complex in east Delhi.
"Delhi Police has introduced bicycle patrols to supplement its existing motorcycle and PCR patrols which focus mainly on crime prevention along main roads of Delhi," said Joint Commissioner of Police Ravindra Yadav.
One of the main areas of focus of these bicycle patrols will be parks where people, including senior citizens and women, go for walks.
"The bicycle patrols will also be introduced near schools and campus so that officers can have a friendly interaction with student community," Yadav said.
The bicycle patrols will move around in pairs and each patrol will cover a distance of two to five kilometres, police said.
The patrolling officers will have standard police communication equipment and will function like mobile police posts of the local police station.
The scheme will be extended to other areas of Delhi in due course.