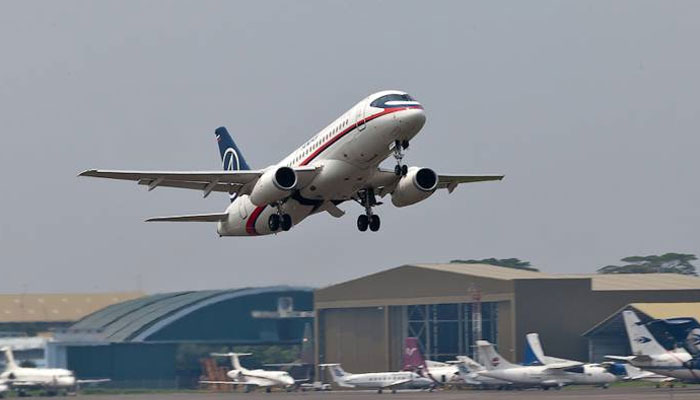 Passengers might soon be flying on foreign-registered aircraft operated by Indian firms with the government planning to do away with certain decades-old requirements to further improve the ease of doing business.
The proposal, once implemented, would bring cheer to aircraft lessors by reducing the compliance requirements as well as make the process easier in case they want to re-take the leased planes.
"Against the backdrop of the government making efforts to boost regional air connectivity, doing away with India-registration norm would provide more leeway for local operators planning to expand their fleet," a source said.
"We have started discussions and we are exploring the possibility of allowing foreign aircraft without Indian registration to operate in India," a senior Civil Aviation Ministry official said.
The source also said that such a move would help in further improving the ease of doing business for the operators and the lessors, among others.
Presently, Indian operators planning to fly foreign aircraft in the country have to first get them registered with the Directorate General of Civil Aviation (DGCA) and have the national mark 'VT' or 'Viceroy Territory' on the plane.
DGCA is responsible for registration of all civil aircrafts in the country. The aircraft is required to bear its nationality and registration markings, among others, as per existing regulations.
Last month, Civil Aviation Secretary RN Choubey said that the Ministry would amend rules to make sure lessors can take back aircraft in case of default in line with Cape Town Convention. It provides the protocol to be followed with regard to leasing of aircraft equipment, including the aircraft.
Lessors have faced problems in re-taking aircraft leased to Indian carriers in the past, especially with regard to shuttered Kingfisher Airlines. Recently, regional carrier Air Pegasus' three planes were de-registered by DGCA.
On October 13, the Ministry held discussions with various stakeholders, including lessors, on ways to boost regional air connectivity.
With domestic passenger traffic growth remaining at more than 20 percent in the past many months, India is also one of the fastest growing aviation markets in the world and various initiatives are being taken to capitalise on this growth.
As per global rules set by UN body International Civil Aviation Organisation, each aircraft has to be registered in a country where it is allotted a registration number which has two letters as the country code, followed by three letters of owners or the carriers choice, like VT-123 in case of an Indian aircraft. 
India was assigned the letters VT during the British rule while it was still called the Viceroy's territory.
Separately, a committee headed by Additional Secretary BS Bhullar has recommended that airlines should have simulators for every 20 aircraft in their fleet.
The source added that the panel's suggestion is aimed at ensuring that adequate training facilities are available for pilots of domestic carriers instead of going abroad for training.
"Airlines shell out a significant amount towards training of pilots overseas and having enough number of simulators in the country itself would help in reducing the overall costs for the carriers," the source further added.