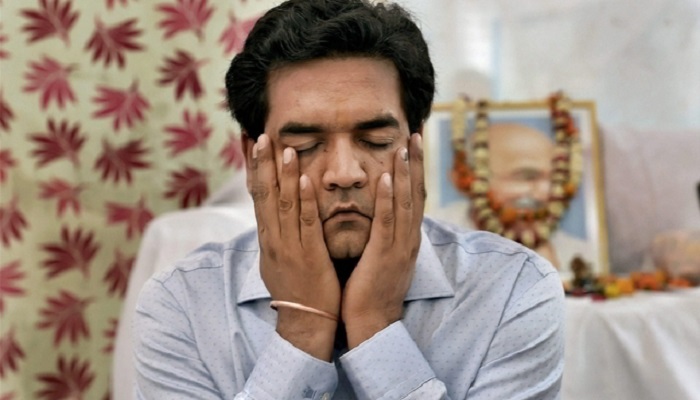 Sacked Delhi Minister Kapil Mishra  was assaulted today by Aam Aadmi Party's MLAs in Delhi assembly. Mishra was assaulted for showing posters.
"I have been demanding to speak in the Assembly. I was not allowed to speak. Everyone has seen it. Kejriwal was laughing inside the Assembly. I was beaten and punched in the Assembly," said Mishra.
"I was beaten up on the directions of Deputy Chief Minister Manish Sisodia. I am not afraid of your goons, Mr Kejriwal ! I will expose your misdeeds at the Constitution Club at 5 pm today," Mishra added.
AAP MLA Saurabh Bhardwaj, who shot to fame when he proved EVM rigging in the House earlier this month, denied that Mishra was beaten up. "Kapil's conduct is for all to see. The Speaker did not allow Kapil Mishra to show posters. Everything is on record," he said.
Earlier, Mishra posed nine questions to his friend-turned-foe Arvind Kejriwal regarding whether he was aware that a Russia trip of AAP leaders Sanjay Singh and Ashutosh was sponsored by a man who is being probed for a Rs 400-crore high-security number plates scam.